Air Force JROTC Unit TN-932 located at Karns High School Knoxville TN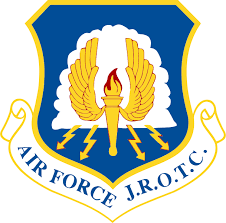 "Develop citizens of character dedicated to serving their nation and community"
The objectives of JROTC are to educate and train high school cadets in citizenship, promote community service, instill responsibility, character, and self-discipline, and provide instruction in air and space fundamentals.
The AFJROTC program is grounded in the Air Force core values of integrity first, service before self, and excellence in all we do. The curriculum emphasizes the Air Force heritage and traditions, the development of flight, applied flight sciences, military aerospace policies, and space exploration.
AFJROTC Curriculum

The success of the AFJROTC program lies in its progressive and academically sound curriculum and the numerous extracurricular activities AFJROTC offers students. AFJROTC is a 3- or 4-year program offered to high school students in grades 9-12. The curriculum includes Aerospace Science (AS) and Leadership Education (LE), and Wellness components. All students are granted academic credit applicable toward graduation requirements for the successful completion of AFJROTC courses provided by the Air Force equivalent to credit given for other academic courses per the Air Force School Agreement. Each academic course must consist of Aerospace Science (AS), Leadership Education (LE) and Wellness components.

Units determine which aerospace science and leadership courses to offer to first-, second-, third- and fourth-year cadets.
Aerospace Science Options
AS-100: A Journey into Aviation History

AS-200: Global and Cultural Studies

AS-210:

The Science of Flight; Cultural Studies: An Introduction to Global Awareness

AS-300: The Exploration of Space

AS-310: Introduction to Astronomy

AS-400: Management of the Cadet Corps

AS-410: Survival

AS-420: World Geography: Building a Global Perspective

AS-430: Policy and Organization

AS-440: Laboratory Manual

AS-500: Aviation Honors Ground School
Leadership Education Options
LE-100: Citizenship, Character and Air Force Tradition

LE-200: Communication, Awareness, and Leadership

LE-300: Life Skills and Career Opportunities

LE-400: Principles of Management
Curriculum Opportunities
Academic studies

Character education

Life skills education

Leadership opportunities

Team-building experiences

Intramural competition

Field trips / training opportunities
All material taught by the instructors has received SACS CASI Accreditation by the AdvancED® Accreditation Commission Air Force Junior

ROTC

was awarded continuing accreditation with the Southern Association of Colleges and Schools Council on Accreditation and School Improvement (SACS CASI) on 2 February 2011 by the AdvancED Accreditation Commission. AdvancED is the parent organization of SACS CASI. The AdvancED Accreditation Commission is a national panel that reviews and takes action on all SACS CASI accreditation recommendations. A copy of the letter and certificate are included on the following pages. AFJROTC was first awarded accreditation by the Commission on International and TransRegional Accreditation (CITA) Board of Directors on 29 November 2005; they have maintained continuous accreditation since then. To achieve accreditation, AFJROTC has undergone and successfully completed rigorous self-studies and site evaluations conducted by the CITA and AdvancED teams of experienced educators. In summer 2008 CITA became part of AdvancED, and the AdvancEd standards and protocol took effect 1 July 2009.
Cadets Par
ticipate in Community Projects!
In an effort to produce well-informed and helpful citizens, AFJROTC encourages its cadets to get involved in their local communities. This is one of the most interesting and fun aspects of the AFJROTC experience. The number, type and size of cadet community projects are limited only by our imagination. Many cadets also volunteer their time to support local non-profit events. Some of these organizations include the March of Dimes, the Muscular Dystrophy Association, the Adopt-a-Highway Program and the Special Olympics. Cadets have worked to clean and refurbish cemeteries, rebuild parks, sponsor little league teams and work with the visually and mentally impaired. Cadets routinely visit homes for the aged, hospitals, veterans groups and many other agencies to demonstrate their resolve to help their community and their country.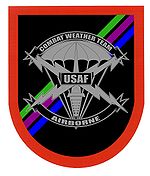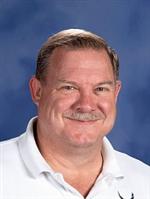 Lt. Col. John C. O'Donnell Master Sgt. Michael K. DuBrule (Ret)
AFJROTC Office at Austin-East: 865-539-8670 ex102