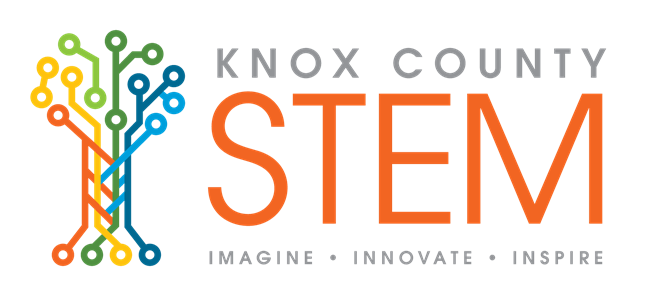 STEM News
Student Spaceflight Finalists Announced

Knox County Students were honored on Tuesday, November 13, 2018, for their work on the Student Spaceflight Experiment Program at a community showcase. 23 teams submitted finalized proposals. A wide variety of compelling projects were presented at the showcase. The finalists' submissions are being reviewed by a second review team in a Washington, D.C. and they will choose the winning project to send to space. The winning school will be announced here and on our twitter account @KCS_stem!

The finalists are:

How to Produce a Synthetic Soil from Waste Generated onboard ISS proposed by the team from Career Magnet Academy
The Impact of Microgravity on the Uniformity of Chemical Bonds from Hardin Valley Elementary
Herbal Antibiotics' Effects on Escherichia coli in Microgravity from Farragut High School

Honorable mentions are:

The effect of Microgravity on Hericium Erinaceus Mushrooms from Hardin Valley Elementary School
The Effects of Green Tea and Coffee on Bone Loss from Shannondale Elementary School
Comparison of Germination Rates of the Moringa Oleifera in Microgravity and on earth from Bearden High School

Congratulations to all of our teams who worked so hard to create amazing proposals.

__________________________________________________________________________________

Student Spaceflight Experiment Winners in the News

Carter Middle School was recently featured in the news for "sinking their teeth" into science. Their experimental tube left earth on June 29th and traveled to the International Space Station. The experiment returned to earth on August 3, 2018, and the students met to compare the decay of the teeth in the experimental tube with the control tube that stayed here on earth. See their stories in the Knoxville News Sentinel, WBIR-TV and WVLT-TV.

---

NASA HUMAN EXPLORATION ROVER CHALLENGE

Under the direction of Ron Rupard, Bearden High accomplished an incredible feat this school year. As part of the NASA Human Exploration Rover Challenge, his students built a working rover that competed with other student created rovers from around the country. This team also competed last year and they made huge strides in their rover design over the course of the year. This is STEM and creating growth mind-sets at its finest. Way to go, BHS!

---------------------------------------------------------------------------------------------------

SSEP MISSION PATCH WINNERS

Congratulations to Luke Akard of Bluegrass Elementary School and Hayden Perry of Holston Middle School for being chosen to send their mission patch design to the International Space Station along with Carter Middle's experiment! And a huge thanks to Natalie Griffey of Holston and Meredith Whaley of Bluegrass for facilitating this competition!

-------------------------------------------------------------------------------------------

STEM Canvas Page

The STEM Canvas page is up and running! Click here to join: https://knoxschools.instructure.com/enroll/R3CTR7

-----------------------------------------------------------------------------------------

Congratulations to Carter Middle School!

After a rigorous experiment design challenge, showcase of the 25 proposals created by 19 Knox County Schools, and judging of the finalists at Carter Middle, Hardin Valley Elementary, and Farragut High by scientists at the Smithsonian, Carter Middle's experiment design entitled "The Effect of Microgravity on Tooth Decay" was chosen to fly to the International Space Station this spring courtesy of the Student Spaceflight Experiments Program (SSEP). The Student Spaceflight Experiments Program is a national science, technology, engineering, and math (STEM) program. It is a program of the National Center for Earth and Space Science in the U.S. and the Arthur C. Clarke Institute for Space Education internationally. It is enabled through a strategic partnership with DreamUp PBC and NanoRacks LLC, which are working with NASA under a Space Act Agreement as part of the utilization of the International Space Station as a National Laboratory. Congratulations Mrs. Whipple and the future Drs. Barnes, Harrell, Morton, Purkey, and Smith!
KCS Facilitator

April Lamb

(865) 594-1576

Andrea Berry

Science and STEM Supervisor

Andrew Johnson Building

10th Floor

(865) 594-1736 Office

@KCSScience