Austin-East Magnet High School Presents ...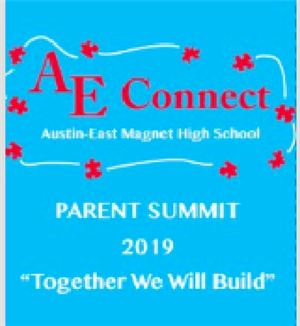 It is with great pleasure that we announce the First Annual Austin-East Magnet High School Parent Summit.
The Summit is a conference designated with the goal of building and fostering parent, school, and community relationships and providing resources in order to enhance student achievement.
March 30, 2019
8:15 am - 2:00 pm
2800 Martin Luther King Jr. Ave Knoxville, TN 37914
Registration includes conference materials, continental breakfast, and luncheon.
Breakfast and Registration begin at 8:15 am.
The first session begins at 9:00 am.
For more information contact the school at (865) 594-3792.
To register CLICK HERE.
** All conference activities and meals will be of no cost to A-E parents**