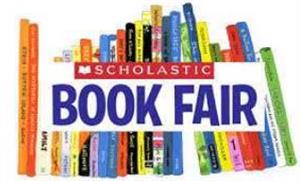 The Scholastic Book Fair will be Dec. 13-19 in the school library, located on the 2nd floor.
Our school goal is at least $2500 in sales. This would generate about $700 for our school library. We accept cash, cards, and checks.
There is an online version of the book fair where you may purchase items that also count towards our school proceeds. There you can find many items we will not have in the fair, such as books for pre-school age children.
The address for the online fair is
scholastic.com/fair, then type in our zip code of 37912 and click on Northwest Middle School. You will also find some wish lists for some of our teachers. There is a wish list for the Library found under Ms. Waller's name. These would make great Christmas gifts for our teachers.