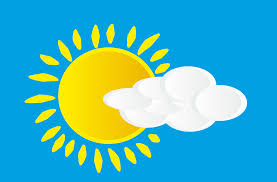 Chilhowee Intermediate Events
Oct. 4 (Fri.) End 1st 9-weeks Grading
Oct. 7-11 Fall Break
Oct. 21-25 Teacher Appreciation Week
Oct. 21 - Nov. 15 Sock Drive
Oct 28 - Nov. 1 Book Fair Week!
Oct. 29 (Tues.) Class Pictures & Retakes
Oct. 30 (Thurs.) KSO Concert
Nov. 5 (Tues.) Student Holiday
Nov. 8 (Fri.) Veterans' Day Celebration
Nov. 19, 20, 21 Grandparents Days
During Thanksgiving Day Lunches
Nov. 27-29 Thanksgiving Holiday
Dec. 12 (Thurs.) Donuts for Dudes
Dec. 20 (Fri.) 1/2 Day for Students
Dec. 23 - Jan 3 Winter Holidays
Jan. 6 (Mon.) Student Holiday
Jan. 7 (Tues.) Students Return
Beginning of 3rd 9 Weeks
Jan. 20 (Mon.) School Holiday
Martin Luther King, Jr. Day
School-wide Behavioral Expectations:
We are Respectful!
We are Responsible!
We are Safe!
Welcome to Chilhowee Intermediate School's Positive Behavioral Intervention and Supports (PBIS) Our school-wide positive behavior interventions and supports system help students to learn the behavior expectations for various areas of our school. We hope that these clear and concise expectations will improve the school climate and help teaching and learning for all.

---
---
One of the best things students can do over the summer is read, and the guide includes a list of grade-specific books for students. The Knox County Public Library has 18 locations, and is a great resource to support reading throughout the summer.
---
---

School Times
Knox County Kindergarten-Grade 5
Full Day: 7:45 a.m. - 2:45 p.m.
1/2 Day Dismissal Time: 11:15 a.m.
---