New Murals Aim To Inspire
Posted by Josh Flory on 8/13/2021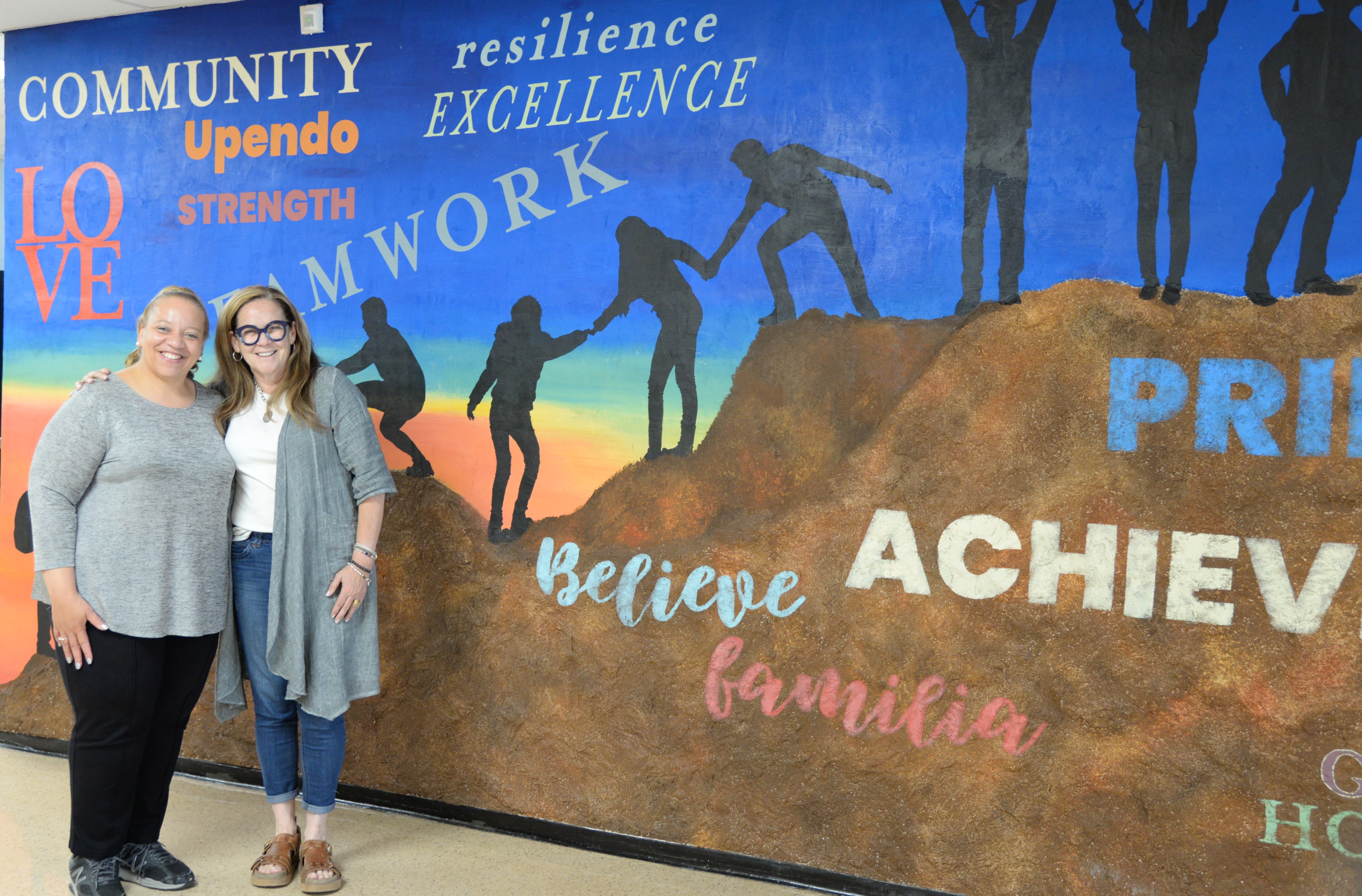 Students at two district schools were greeted with large-scale artwork when they returned to classes this week!
At Austin-East Magnet High, artist Eugenia Almeida used a technique in which concrete is applied with a trowel and covered with a non-reactive plaster, giving a textured look to a new mural in the school's front lobby.
Almeida is the grandparent of a student at Austin-East, and she moved to the U.S. from Argentina 35 years ago. The artist said she learned English through friendships and being part of a community, and that she is grateful for the chance to give back.
The mural features students climbing a mountain, and is decorated with inspiring words, including the Spanish-language word for "family" and the word "Upendo", which is Swahili for "Love."
"I think the meaning is that we have to help each other to come to the top," Almeida said. "It's not one person, it's a community."
The mural's installation coincides with the appointment of new Austin-East principal Tammi Campbell, who was named to that role this summer. Campbell said it was important for the mural to represent the school's inclusiveness and resilience. "We all will have some challenges," she said. "But at the end, we always rise. Roadrunners rise!"
At Beaumont Magnet Academy, meanwhile, teacher Daniel Adame created a mural called "Unspeakable Gift" that was unveiled at the school's Meet The Teacher event.
The mural includes state symbols such as a mockingbird, an iris and a ladybug, and Adame said in an artist's statement that the mural is "inspired by the wall's scale, Tennessee's geography, and the biology of the state."