Dancers Earn Double Titles
In National Competition
Posted by JOSH FLORY on 5/14/2021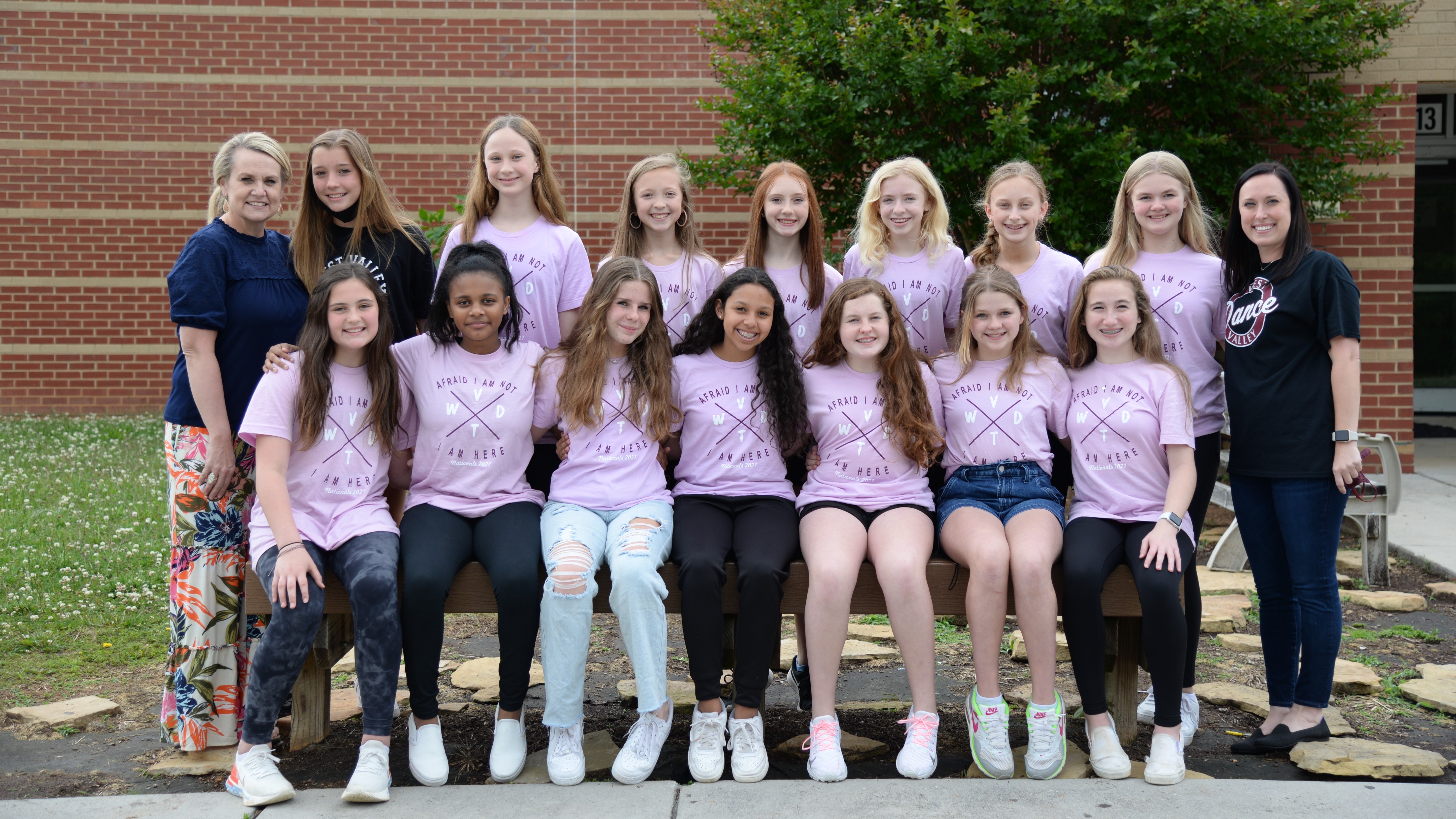 The pandemic may have changed the format, but it couldn't stop the West Valley Middle School dance team from earning two national championships this spring.


Dancers at West Valley took top honors in both the Jazz and Pom categories of the Universal Dance Association's Junior High virtual competition last month.


The event marked the first time that West Valley has won two national championships in a single year, and it also highlighted the success of a related program. Many dancers at West Valley go on to attend Bearden High School, which also won championships in Large Varsity Pom and Large Varsity Game Day at this year's virtual competition.


West Valley is led by school sponsor Beth Abee, an 8th-grade English teacher, and coach Amanda Varnes, who said the students showed tremendous growth during a challenging season.


Tryouts were held last spring, just days before COVID-19 closed down school activities. Varnes said the team couldn't practice until August, but that helped provide a sense of urgency for them -- "Any practice that we had all together, we made the most of it," she said.


While the national championships are typically held in Orlando, West Valley this season competed in a virtual format in which they submitted videotaped performances for judges to review.


The format meant that dancers often found themselves repeating their performance, trying to get a competition submission that was as close to perfect as possible. "It was a little more exhausting than what we were used to," Varnes said.


7th-grader Kelsi Wright said COVID-19 made the season more difficult at first, because it limited the team's ability to perform. But ultimately, she said, "I think it made us stronger."


And while it was a year of transition in many ways, West Valley benefited from stability at the top.


Abee has sponsored and Varnes has coached the team for 17 years, and Varnes herself is a former West Valley student who was part of the school's first dance team in 1999.


This year's team had 13 new members, but 7th-grader Abigail Standifer said everyone was committed to achieving the same goal. Even so, they knew that winning a national championship -- let alone two -- wasn't guaranteed.


"I was super-excited and kind of shocked," Standifer said, "because the [other] teams were really good."