A-E Students Earn Spot
In National Competition
Posted by JOSH FLORY on 3/26/2021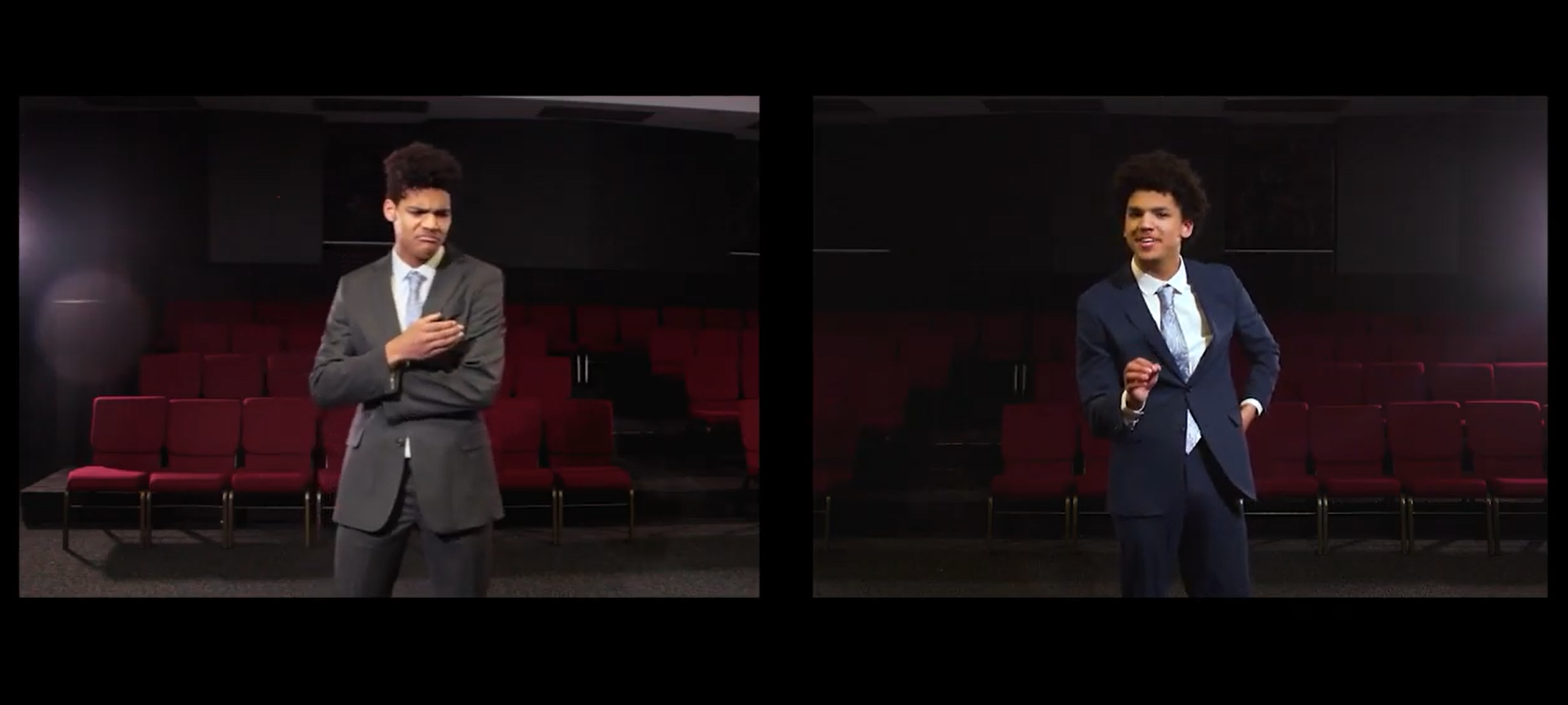 It may be Oscar season in Hollywood, but a group of students at Austin-East Magnet High School has already achieved a dramatic milestone.


Four theater students at A-E recently learned that they had qualified for the National Speech and Debate Association's tournament in June, marking the first time the school had qualified for nationals.


Brothers Ryan and LoRen Seagrave performed a one-act play called "Sticks and Stones", while Jackson Ahern and Rory Longmire performed a play called "Jerry Finnegan's Sister."


Because of COVID-19, the duets were filmed using split screens and the actors were not allowed to appear in the same shot. Doug James, a theater teacher at A-E and the coach of the team, said the duet format is helpful because it gives extensive experience to students, compared to a traditional theater production in which a small number of students may have most of the speaking roles.


By allowing students to perform in duets, he said, they get specialized training that can help lead to acceptance into a college program.


Austin-East is a magnet school with a performing arts focus, and James said the success in reaching the national tournament highlights the talent of the school's students.


"Our kids are creative and incredible and need to be celebrated," he added.


LoRen Seagrave, a senior at Austin-East who is planning to study acting and theater at the University of Tennessee, hopes to make a career out of performing. He said it was interesting to play opposite his brother in "Sticks and Stones", because they instinctively knew how to ramp up the tension in an argument.


"So we basically just play off of each other with our words a lot to escalate the scene or in fights, when we argue during the scene," he said. "It's really fascinating how we can basically push the other characters' buttons to make them have a reaction."


Even for students who don't go on to a career on the stage, theater has provided helpful life skills.


Longmire, a senior at Austin-East, said Mr. James has helped her with strategies for job interviews and resume-writing, adding that "He helps teach people how to … have conversations in tense moments."


Longmire said she has considered going into voice acting after high school, and was thrilled to make the national competition of the NSDA.


The thing she loves about theater, she added, is that "it's just a space where you can be yourself. You can go in there and have fun, while also doing pieces and pretending to be someone else. But you can also be yourself at the same time."