Sarah Moore Greene Launches
Global Leadership Focus
Posted by JOSH FLORY on 10/8/2020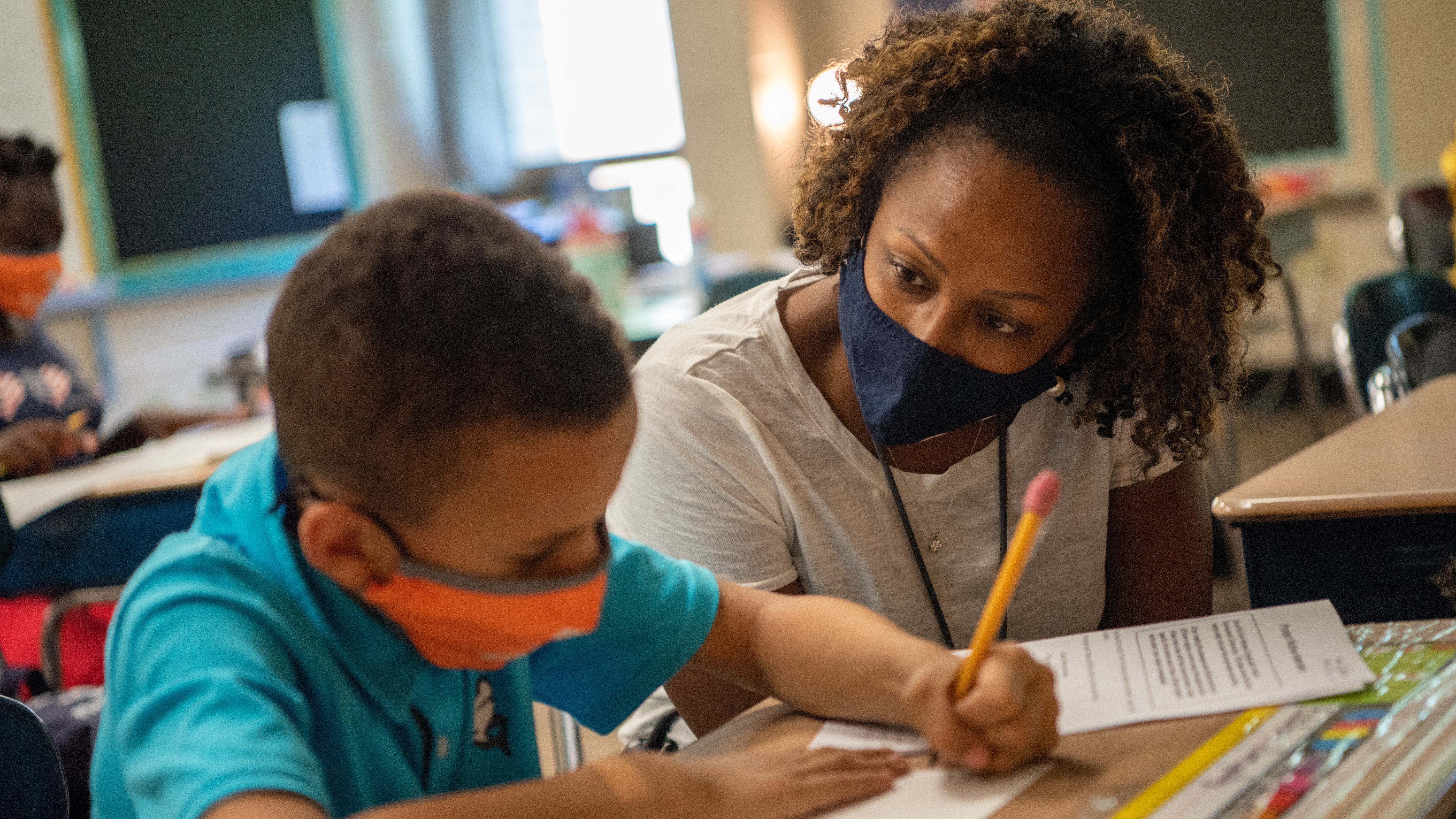 A Knox County elementary school is embracing a new mission aimed at preparing students for success on the global stage.


Sarah Moore Greene Magnet Academy this week is celebrating its new magnet theme of Global Leadership. As part of that transition, students at the school will receive additional programming related to international issues, and Sarah Moore Greene has already begun an encore class in which students are learning Spanish.


The school previously offered a media and communications magnet theme, but principal Robin Curry said that as communications technology has become integrated into everyday life, that theme became less of a distinguishing factor.


Curry said the change is a good fit with the school's namesake, civil rights leader Sarah Moore Greene. "It was her vision for children in this community to broaden their horizons and be exposed to the world beyond this community. So it just kind of fit within the global aspect of leadership."


Curry noted that in addition to Spanish, SMG has students who speak Kirundi and Swahili, and said the magnet theme will help provide a bridge to the community.


Instructional coach Amanda Gentry helped identify Global Leadership as a theme for the school, and said it grew out of conversations about what they wanted for students. "We wanted to make sure that we were offering the opportunities for our students that will allow them to reach that global level. And we knew that leadership was part of that, teaching them those life skills now that are going to help them be successful on a global level later on in life."


As part of the theme, each of the school's grade levels will adopt a continent, while each teacher within that grade level will adopt a specific country. Students will get an in-depth understanding of those countries and continents, with an eye toward embedding that knowledge into other areas of instruction. The school will also offer after-school clubs that integrate cultural and artistic traditions from countries around the world.


The principal said SMG's population of English-language learners is about 20 percent, and that one long-term goal is to offer English lessons for families, or even Spanish-language lessons.


Perhaps the biggest immediate impact is the Spanish-language instruction for students, which is offered on a rotating basis. Students spend one week out of every six working with a Spanish teacher, who also exposes them to various aspects of Spanish culture and language. That opportunity is already enriching the school's interactions, not only in the hallways but even in the car line.


"Students jump out of the car in the morning and say, 'Hola!'" Curry said.


To commemorate the new theme, Sarah Moore Greene is hosting a virtual celebration on Thursday, Oct. 8, at 4:30 p.m. For more details, visit their website.