"Transportation U" Trains
New Bus Drivers
Posted by JOSH FLORY on 7/9/2020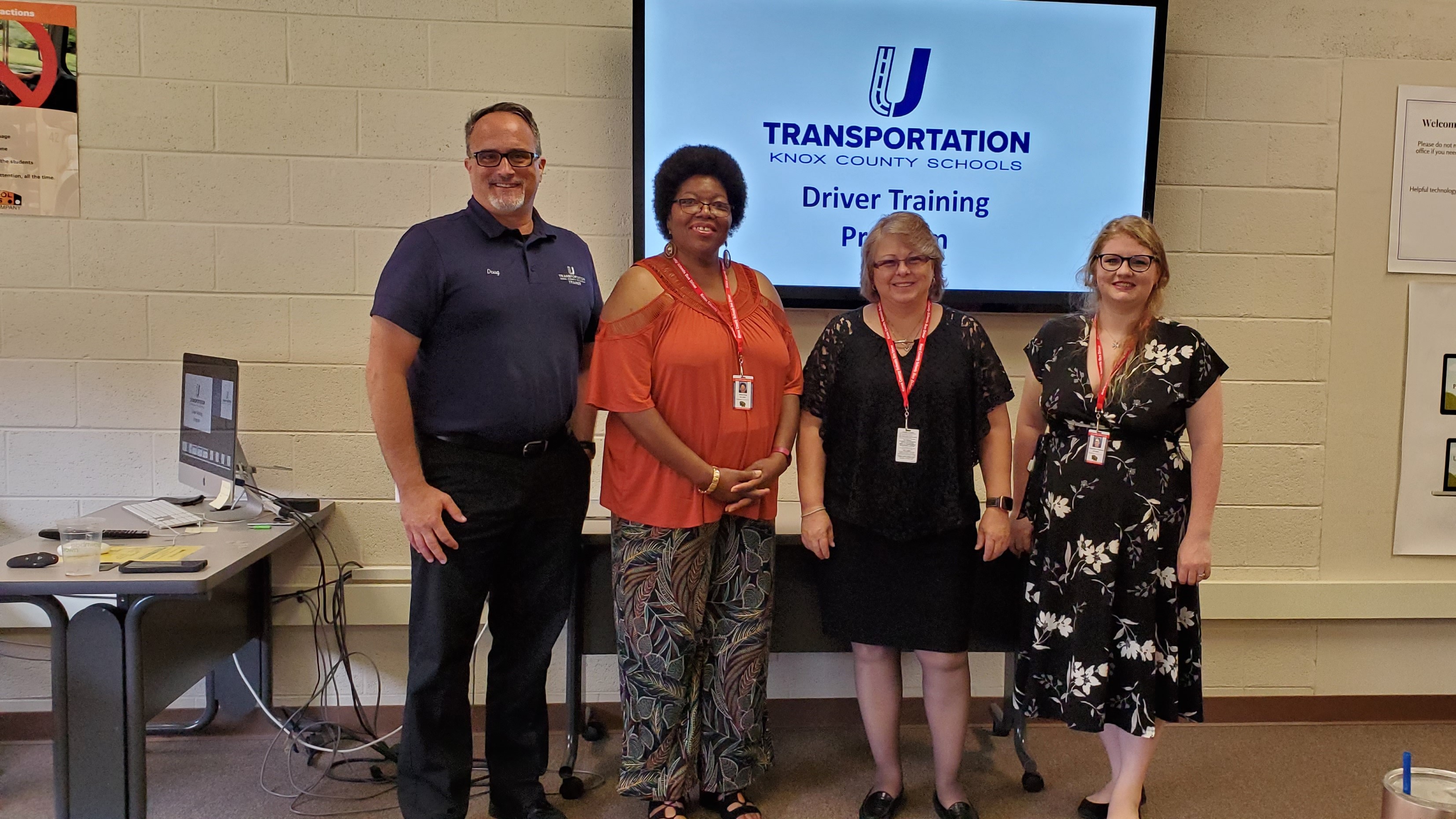 Knox County Schools has always been in the education business, and a new program from the Transportation Department will extend that mission to bus drivers.


In June, KCS honored the first three graduates of its Transportation U initiative, an in-house program that allows applicants who have never driven a bus to obtain their necessary training and licensure in only a month.


The move was prompted by regulatory changes that mandated additional training for entry-level drivers. Director of transportation Ryan Dillingham said that until now, the training of new drivers had been managed by bus contractors.


By moving that process in-house, he said, the district believes it can not only standardize the training process but also make it more efficient, in part by increasing the number of applicants who pass the CDL test on their first try.


"We're trying to improve this process by providing support and education to our drivers so that they can have better outcomes," Dillingham said.


The Transportation U program is a four-week course that combines classroom instruction with driver education conducted under the supervision of a licensed trainer. The course also includes training about disinfecting and cleaning buses to prevent the spread of COVID-19.


Each session will be capped at five students, and new classes will begin every two weeks. The goal is to direct nearly all new drivers through Transportation U, while experienced drivers who come from another district or state will continue using a modified training process that has already been in use.


Dillingham said the program is a rigorous one, with students participating five days a week for a minimum of six hours a day.


"This program is geared toward taking someone with no experience or licensure, and turning them into a bus driver in one month," he said.


For more information about the program or becoming a KCS driver, please contact the Transportation Department at (865) 594-1550.