Community Involvement

"Excellence for All Children"

GOAL 3:
ENGAGED PARENTS AND COMMUNITY
The Knox County Schools, parents and extended families must partner in the education of our children. Schools and educators cannot go it alone. It is the obligation of the Knox County Schools to provide parents with the opportunities and the tools to be meaningfully engaged in the education of their children. Just as parents are critical collaborators in our educational efforts, community partners, businesses, higher education, citizens, and taxpayers are important players in supporting our instructional efforts.
OBJECTIVE I:
Engage Parents and Our Community in Education
o Build Family Educational Efficacy
o Fully Implement Family Friendly Schools District-wide
o Communicate More Effectively with Parents and the Community
o Develop a System to Broadly Identify and Coordinate Volunteer Opportunities
OBJECTIVE II:
Create and Embrace Meaningful Partnership
o Restructure the Great Schools Partnership as a Local Education Fund
o Build Family Capacity Using Social Service Partnerships
o Coordinate Focused District Partnerships

Tracey Matthews, Ed.S., Supervisor
A.J. Building, Mezzanine Floor, Room M-108, Phone

(865) 594-9524
Knox County Schools Family & Community Engagement department offers year round activities to keep families and community involved with children's education. Families will find many classes, community meetings and other activities here.
A. J. Building, Mezzanine Floor, Room M-107A, Phone:

(865) 594-1192
Welcome to the Knox County Schools Family Resource Center. The
Family Resource Center (FRC)
is available to assist schools and families by providing information, training and other school and community resources. The
FRC
works to establish strong lines of communication between home and school so families can access not only basic resources, but also receive support in developing educational and parental skills necessary to help their children achieve academic success.
Carrie Witt, Business Partnerships Facilitator
A.J. Building, Mezzanine Level,

(865) 594-1908
The Partners in Education program is designed to create a close, working relationship between a community organization and a school or specific program within the Knox County School System. The purpose of this program is to enrich and expand the educational opportunities of Knox County students, while fostering a deeper understanding of the school system within the community.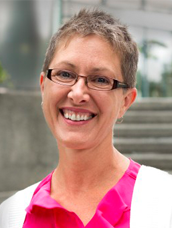 Stephanie Welch, President
912 S. Gay St. L210, Knoxville, TN

(865) 215-4501
The mission of the Great Schools Partnership is to serve as a "think-tank, catalyst, incubator and start-up funder for making Knox County Schools globally competitive." Being a "think-tank" suggests that we will always be engaged in parsing educational data, researching best practices and thinking critically about how best to improve our schools. Being a "catalyst" suggests that we are also a do-tank. Part of our job is to get things done. And, getting things done oftentimes requires advocacy. Therefore, the development of a strong grassroots network of education advocates will also be part of our overall strategy.
Benchmarks is the monthly newsletter published by Knox County Schools Public Affairs Office. Available on the web, the publication is also emailed to parents, community members, and KCS personnel.