The Knox County Schools Office of Innovation is comprised of several distinctly different divisions with very specific needs and high profiles. Programs and schools within the iZone are bold and brave in their approach to education. Each of the divisions within the department foster a freedom of creativity, uniqueness, and opportunities for students to be successful through engaging work. The purpose of the KCS iZone is to implement innovative practices in order to meet our district's goal of providing excellence for every child.

Knox County students head to Cape Canaveral to watch their experiment launch into space

Students from Bearden, Halls and Vine middle schools will travel to Cape Canaveral in February to see their student-designed experiments launched into space. Knox County Schools have participated in the National Center for Earth and Space Science Education's Student Spaceflight Experiments Program (SSEP) since 2012. This year's "Mission 9" space flight will beKnox County's third space flight.

Click here to read more about this story on The Knoxville News Sentinel.

We are launching student designed experiments into space!

Through the Student Spaceflight Experiments Program (SSEP) KCS students will be traveling to Cape Canaveral, FL to watch their experiments launch into space to meet up with the International Space Station (ISS). SSEP has been been a part of KCS STEM programming for about 3 years. Bearden Middle School SSEP student scientists designed the winning Mission 9 – "Endeavor" experiment titled, "Testing the Effectiveness of Tobraycin and Loteprednol Etabonate on Staphylococcus Epidermidis type of bacterial conjunctivitis in microgravity". Students load a micro-lab with the experiment and send their experiment design to astronauts on the ISS to conduct the experiment in space, while the BMS students conduct it here on Earth! This experiment is scheduled to launch in January. Students from Halls Middle will be traveling as well because two of their experiment proposals were finalists.

Congratulations are also in order for current 4th grade Beaumont Magnet Academy student Dossie Nichols who designed the winning mission patch for our community. Dossie's patch will fly into space with the BMS experiment. It will be returned to her, certified for having been in space!

Finally, in our most recent round of SSEP, Mission 11 – "America" – Vine Magnet Middle School student scientists designed the winning experiment. Their experiment is titled, "The removal of blue-green algae cells from water in a microgravity environment". Their experiment will launch into space sometime in late 2017.

We invite all interested schools to reach out to us about participating in SSEP. This is truly a once in a lifetime chance for our students to participate in real spaceflight.

TeacherPreneur Grant Winners

Congratulations to all of the KCS staff who wrote an award winning TeacherPreneur grant. With Great Schools Partnership, we will fund 14 grants for the 16/17 school year. Congratulations to the following teachers and schools:

Rich McKinney and Stacey Hilliard at Vine Middle Magnet Academy for Virtual Reality Immersive Learning Using Virtual Field Trips
Sandy Morris at Green Magnet Academy for Virtual Reality Immersive Learning Using Virtual Field Trips
Andre Caballero at Hardin Valley Academy for Fitness First PE
Cheryl Burchett at Beaumont for TAB Art
Melanie McCardel at Northwest for Fidgets: Encouraging Appropriate "Fidgety" Behavior
Miller Foutch at Ridgedale for an Outdoor Classroom
Michael Reynolds and Jennifer Sullivan at Central High School for Developing a math screener for ELL students in their own language
Michael Reynolds at Central High School for ELL SIOP Training Expanding
Frank Chen at Hardin Valley Academy for Enhancing Chinese Instruction
Nancy Friedrich at Dogwood for a Writing Cafe
John Tilson at Hardin Valley Academy for a laser cutter in the MakerSpace
Jordan Haney at Rocky Hill for Creating Math Videos Aligned to Standards
Tommie Branscum at Green Magnet Academy for a MakerSpace Expansion
Emily Frei at South Doyle High School for Using a SMART Table with CDC-A Students

Congratulations to Jessica Everitt and Haley Bryan!

Congratulations for Jessica Everitt and Haley Bryan for having their lesson plan, Geography: It's More Than Just a Place, chosen for this year's Siesta Software Solution's Geography Lesson Plan of the Year Award. Additionally, Jessica was chosen to receive the Lottie and Alden Beverly Geography Teacher of the Year Award for superior achievement in the teaching of geography in grades K-6. Knox County Schools thanks you!

Marcia Southern at Paul Kelley Volunteer Academy

Marcia Southern at Paul Kelley Volunteer Academy is bold and brave in her work. She works hard to get students over the finish line of English IV. She also facilitates creative writing and PE electives to help students complete their core and elective focus. During the last month or two, she had prompted, supported and mentored students applying for scholarships. In one situation, she went above and beyond and drove the student's application to the scholarship headquarters so make sure it arrived on time. Along with the principal, she has been successful in writing grant proposals securing additional funds for the school. She also serves as the department chair, serves on the school leadership team and coordinates graduation. She is a wonderful asset to the school and great support for students.

Paul Kelley Academy : School of Second

Chances Allows Students to Succeed

Jennifer Mullins isn't finished with her education just yet.

She'll enroll in the cosmetology program at the Tennessee College of Applied Technology in Knoxville this fall. And after that, she wants to be the first person in her family to graduate college with a bachelor's degree.

And Monday was the first step — graduating high school.

It was something that almost didn't happen, and something the 18-year-old said she didn't think she'd be able to do on time.

Mullins was one of about 100 students who graduated from the Dr. Paul L. Kelley Volunteer Academy on Monday, the first day of graduation ceremonies for Knox County Schools.

The Kelley Academy, located in Knoxville Center mall, is unlike the other high schools in the district. Enrolling high school seniors in danger of dropping out, the academy is a "school of second chances," said Daphne Odom, executive director of the school system's Office of Innovation.

She said it's a school that offers opportunity and flexibility to students if traditional high school doesn't fit them.

And the Kelley Academy is about to get a boost from the school district with more space, an added math teacher and expansion of the social worker position from part-time to full time.

At the May school board meeting, members approved an Office of Innovation proposal that closed the district's adult high school and shifted resources to the academy.

The change was about putting resources into prevention so graduation numbers would increase and fewer students would need to earn a high school degree later in life, Odom said, adding the goal is for students at the academy to graduate on time or a semester late. The added resources would allow the academy to enroll 20 more students, according to the proposal approved by the school board.

Adults who need to finish high school would still be able to attend the adult education program, which is separate from the adult high school. That program has moved from the school district to the applied technology college.

Mullins first attended Halls High as a freshman and transferred to Karns High during her sophomore year. She said she struggled through classes her first two years of high school, especially math where she failed several courses. And she knew that if she stayed at Karns, she wouldn't graduate on time.

So Mullins brought up the Kelley Academy to her guidance counselor last school year and was able to enroll for the spring semester of her senior year. She said the shorter school days and individualized pace, along with more help from the academy teachers, helped her to finish on track. And the teachers really care about each student, Mullins added.

Odom agreed and said the teachers at the Kelley Academy are incredibly flexible to different learning styles and abilities. "And they truly believe that every student that walks in will graduate," she said.

Mullins said her mom, who earned her GED, supported her transfer to the academy and wanted her daughter to have "every opportunity to make something of myself."

Mullins said she plans to use the Tennessee Promise program, a last-dollar scholarship that allows two years of free community or technical college, to enroll at TCAT before continuing her postsecondary studies.

As she finished the morning practice for Monday's graduation ceremony, she said it was surreal that school was ending.

But it made her proud.

"It feels pretty good," Mullins said. "I feel pretty accomplished."

DRESS FOR SUCCESS AT VINE MIDDLE SCHOOL

While "dressing for success" is usually said before a job interview or a first day of work, Vine Middle School is using it to call the community to action.

Lowe's Has a Special Delivery for Career Magnet Academy!

CMA receives delivery of picnic tables built by Knox County Schools carpentry students. The tables, built for outdoor classrooms, were delivered by Lowe's Home Improvement.
We

st High announces approval for the International Baccalaureate Middle Years Programme!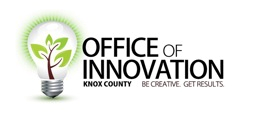 Department of Innovation Contacts
Read about the TeacherPreneur grants from the Great Schools Partnership and Knox County Schools Office of Innovation and School Improvement in the Karns/Hardin Valley Shopper News.