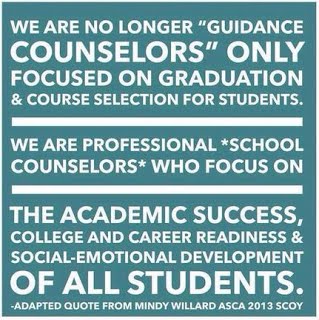 Student Services Contacts

_____________________________________

College Counselor

Sarah Bast

ext. 75214

Freshman

Lisa Roberts

ext. 75216

Class of 2026

Kelly Page

ext. 75219

Class of 2025

Tabitha Rawlings

ext. 75217

tabitha.rawlings@knoxschools.org

Class of 2024

Anna Brownlee

ext. 75218

Registrar

Kim Iglehart

ext. 75213

Social Worker

Britney Blaine

ext. 75231

britney.blaine@knoxschools.org

Pipeline

Maggie Anderson

meanderson@bgctnv.org

Helen Ross McNabb Counselor

Layla Abead
Welcome to Student Services

The Counseling Office is open daily for students to stop by and talk to their counselor to discuss their academic plan, connect with scholarship and financial aid, address any social/emotional concerns and much more. Parents and students are welcome to contact their student's counselor to make an appointment!

Professional school counselors are certified/licensed educators with a master's degree or higher in school counseling, making them uniquely qualified to address the developmental needs of all students. School Counselors address students' academic, career, and social/emotional needs by designing, implementing, evaluating and enhancing a comprehensive school counseling program that promotes and helps maximize student success.
Announcements
MyACT Account Creation for In School ACT

Click this link for instructions on creating your MyACT account for the Juniors In School ACT on March 2.

Mental Health Resources for Parents

We understand that COVID-19 has impacted the physical and mental health of our students and parents and we have seen an increase in anxiety, depression and eating disorders among our students. Below you will find some resources for parents which we hope will help you better support your child.

Stay in Touch

Are you wanting to keep in touch with all the happenings at West High? See our Daily Announcements

link

from the West High homepage. Here you can see every announcement that goes out to your kids. We post an announcement on the first day its mentioned during morning announcements and keep them for two weeks.
You can follow us at these social media links!

Twitter

Instagram