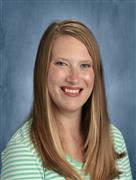 SLC: Freshman Academy (FRAC)
FRESHMAN ACADEMY SLC

The West High School Freshman Academy (FRAC) is an academic community and program for all first-time 9 th graders at West High School. The faculty within FRAC consists of core subject teachers, a lead teacher, a 9 th grade guidance counselor as well as a freshman administrator. This core support team will ensure that the class of 2024 is successful and that each student is given the chance to reach their full potential throughout their first year of high school. The introduction of a freshman academy at West High aims to assist 9 th graders in meeting and exceeding expectations concerning student attendance, discipline and learning goals. The teachers and support staff of the academy will diligently foster positive relationships as well as develop appropriate levels of rigor in the classrooms. Students will be encouraged and supported in making wise social and academic decisions through extensive self-awareness opportunities. The freshman counselor will counsel students on their career goals and interests, and provide detailed information on college readiness, college alternatives and financial aid. The West High School 9 th Grade FRAC is designed to help our students start high school "strong" and finish high school even stronger.
FRAC Faculty
Nat Scott
Karma Johnigan
Andrew Miller

Kathleen Colbert
Bryan Powers
Emily Bast

Lindsey Bell
Kathleen Hensley
Summer Dalton

Stephen Longo
Lindsey Parks