Bearden High School Counseling Department

8352 Kingston Pike Knoxville, TN 37919 Phone: 865-539-7800, option "1

Professional school counselors are certified/licensed professionals with a master's degree or higher in school counseling and are uniquely qualified to address the developmental needs of all students. Professional school counselors deliver a comprehensive school counseling program encouraging all students' academic, career and personal/social development and help all students in maximizing student achievement for all students.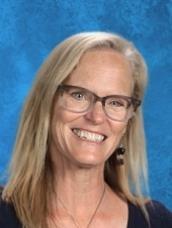 Phone: (865) 539-7800, press "1" then "4"; in district: ext 71326
Email:
Degrees and Certifications:
BS, Business Education MS, College Student Personnel EdS, School Counseling All from University of Tennessee, Knoxville!
Mrs.

Beverly Anderson

Class of 2025 School Counselor

Department Chair

What a joy it is to truly love what you do! My professional journey has allowed me to work with students through the K-20 span. Prior to joining Secondary Education, I worked 13 years in College Admissions and Academic Affairs at the University of Tennessee. During the summer, I teach a College Access graduate course at Carson-Newman University. I've traveled the county, state, region -- even to the White House to advocate for school counselors! But it is within the walls of Bearden High School where I feel most at home - working with students, faculty, and families on a daily basis.

On the homefront, I share my time with 3 wise men - Kurt, Nathan, and Preston and a lovely Miniature American Shephard named Ashwin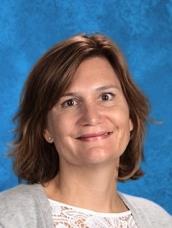 Phone: 865-539-7800 ext 71327
Email:
Degrees and Certifications:
BS Biology for Secondary Ed, Maryville College MS School Counseling, LMU
Mrs.

Kelly Nash

Class of 2024 School Counselor

I earned by bachelor's degree from Maryville College in 1996 and worked in various settings including higher education and behavioral health before landing in the classroom, where I taught both middle and high school science for five years. In 2006, after earning my master's degree in School Counseling from LMU, I moved into my role of School Counselor and have worked in Knox County Schools since that time. In 2015, I came to BHS and quickly realized what an amazing school and community that I was a part of. Being a school counselor is more of a passion than a job...I love to help students plan and set goals for their future, support them as they navigate the challenges of high school, and ultimately watch them graduate and move on to achieve great things!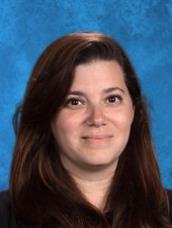 Phone: 865-539-7800 ext 71330
Email:
Degrees and Certifications:
Bachelor of Science in Psychology/Sociology Master of Public Administration Master of Science in Counseling
Ms.

Nicole Mullinax

Class of 2023 School Counselor

I received a Bachelor's of Science in Psychology & Sociology and a Master's in Public Administration from Louisiana State University. I worked with at-risk children in our community for 9 years until completing a Master's in Counseling from the University of Tennessee. I have been at Bearden since January of 2016 and I look forward to working with you! If you need to set up an appointment with me, please click Here.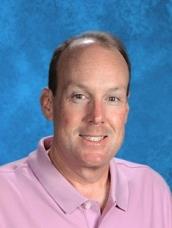 Phone: 865-539-7800 ext 71329
Email:
Degrees and Certifications: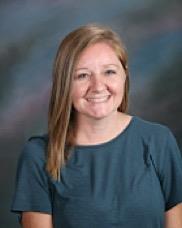 Phone: 865-539-7800 ext 71328
Email:
Degrees and Certifications:
B.S., Human Ecology & Family Studies, University of Tennessee, Knoxville M.Ed., School Counseling, Carson Newman University
Ms.

Leslie Lee

SY21-22 9th - 12 Support Counselor

SY22-23 - Class of 2026 Counselor

I love working with young adults! I earned my Bachelor degree in Family Studies from the University of Tennessee, and my Master of Education in School Counseling from Carson Newman College. I have worked in Juvenile Justice prior to working in Education (since 2007) - I love to help teens see the importance of showing up in life and earning their education... just as it was shown to me. Life may change, but education will always remain!

I was born and raised in the Hardin Valley area.

I am very passionate about education of all levels:

trade/technical training or college/university studies-all were represented in my family. I remember my cousin was the first in my family to earn a Bachelor's degree, and it was the first graduation I attended. I loved it! I had a great school counselor who showed me that my family's finances could qualify me for financial aid, which could be combined with my academic scholarships - this is how I went to college!

Otherwise, it would have been difficult for me to have the opportunity.

This is what I enjoy most about my job; through building relationships, I can help students reach their potential and see opportunities! I earn something as well, those relationships allow me to see them raise their own families, attend their weddings, and start new cycles of their own legacy.

Schedule an appointment with Ms. Lee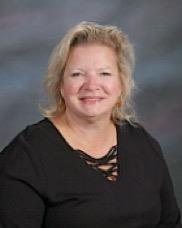 Phone: 865 539-7800 ext 71324
Email:
Degrees and Certifications:
BA from UTK M.Ed. in Higher Education Administration from Vanderbilt Ed.S. in School Counseling from UTK Certified by the American School Counselors Association as a College Admissions Specialist
Mrs.

Susan Bolinger

Director of College Counseling

Susan Bolinger is excited to be at Bearden High School to continue counseling students toward their next steps after high school. She has worked in college admissions and college advising, in addition to recently working at Hilton Head Preparatory School and Farragut High School in college counseling. In school year 2019-20, Mrs. Bolinger joined the Bearden School Counseling team where she coordinates college admissions and scholarships in the College Counseling Office.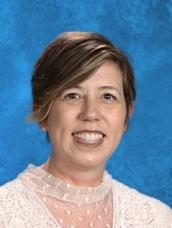 Phone: 865-539-7809-0 ext 71320
Email:
Degrees and Certifications:
Mrs.

Lori Lesslie

College & Career Center Assistant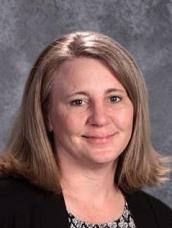 Phone: 865-539-7800 ext 71322
Email:
Degrees and Certifications: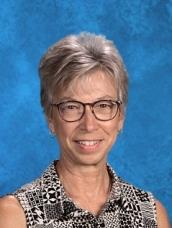 Phone: 865-539-7800 ext 71321
Email:
Degrees and Certifications:
Mrs.

Roberta Davis

School Counseling Secretary and Records Management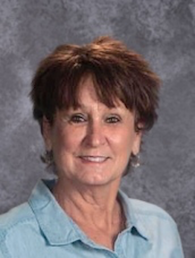 Phone: 865-539-7800 ext 71325
Email:
Degrees and Certifications: