Until the new entrance is completed,
please enter the building on the
Montbelle Drive side using
the doors to the gym.
Please call the office
~689.1445~
to have a staff member meet you.
As always, photo ID will be required.
We welcome you to come and
eat lunch with your child, and
we hope that this
temporary inconvenience
will not keep you from
visiting our school!
Thank you for you patience and
understanding as we wait for
the completion of our
beautiful, new entryway at FCE.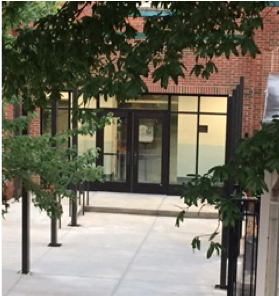 ---