CBES Summer Office Hours
The office will be open every Wednesday from 9:00 a.m. until 12:00 p.m. starting June 6, 2018.
Starting July 17th the office will be open every day from 8:00 a.m. until 11:00 a.m.
and 1:00 p.m. until 3:00 p.m.
---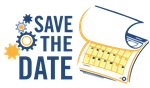 Open School
Monday, August 6, 2018
4:00 - 6:00 p.m.
Parent Info Nights
Grades K, 2, 4
Thursday, August 16th
5:30-6:30 p.m.
Grades 1, 3, 5
Tuesday, August 21st
5:30-6:30 p.m.
---
Picking Your Child Up Early?
School is dismissed at 2:45 pm. In order for all of our students to load their buses, cars, and daycare vans, we begin loading for dismissal at 2:30 pm. The office will not accept any early dismissals after 2:15 pm. If your child has an appointment, please be sure to have them picked up before 2:15pm.
Please remember - a photo I.D. is ALWAYS required when picking up a student.
---