Greetings to all students, staff, parents and administrators from the Halls Middle School Library!

Welcome to the Halls Middle School Media Center web site. The Media Center staff is looking forward to a wonderful school year as we work through the beginning of school, Open Houses, academic night, the book fair, collaborating with teachers and administrators, and assisting the students with research and reading for fun!

We are looking forward to seeing you soon! Mrs. Dona M. Clements

Halls Middle School Mission Statement:

At HMS we are focused on creating a safe, respectful community centered environment that empowers all students to be resourceful, mindful citizens of the world inspiring others through care, compassion and action.

Knox County Library Media Mission Statement:

Knox County School Librarians are the friendly faces of knowledge acquisition. Our libraries are growing, multiservice, dynamic school centers that welcome, motivate, and inspire everyone in our community of users. We invest our time and skills in nurturing, promoting, and advocating for a learning environment that maximizes services and equitable access to resources. Our library programs are essential to a school-wide culture of innovation, achievement, and collaboration. Knox County School Librarians are forward-thinking leaders who model inquiry, information literacy, technologies, and trends in reading and instruction. Our professional charge is to inform and empower

by fostering a safe environment where users can read, explore, question, solve and create, leading to Excellence for Every Child.
Hours:

8:00 a.m. - 3:45 p.m. Monday - Friday

Note: The library is closed so I can help in the cafe from 11:20 - 11:50 daily and possibly from 10:50 - 11:50, also to help in the cafe. If the lights are off, please return to class.

General Rules:

• Proper behavior is a must at all times.

• Bring your agenda and a pencil to the library every time you visit.

• Absolutely no food, drinks, gum, or candy in the library.

Circulation Guidelines:

• Please bring your agenda to the library for circulation purposes. Help us help you!

• If a student loses his or her agenda, it is their responsibility to purchase a new one in the office and bring it to the library for a replacement bar code.

• A book may be checked out for two weeks with one two-week re-check period.

• Two books may be checked out at one time.

• Late fees are .05 cents/day up to a $5.00 maximum.

• Reference books cannot be checked out.

• If a book is lost, the replacement cost must be paid to the library via cash or a check made out to Halls Middle School.

• If a book is damaged, every effort is made to repair the book. If the book is so damaged that it cannot be repaired,

the replacement cost must be paid to the library via cash or a check made out to Halls Middle School.

Computer Usage:

• Computers may be used for research and the card catalogue only. You may not use the computers for personal use.

• Please bring your agenda to the library in order to use the computers.

• The Internet may be used for academic pursuits only. There are no exceptions; please don't ask.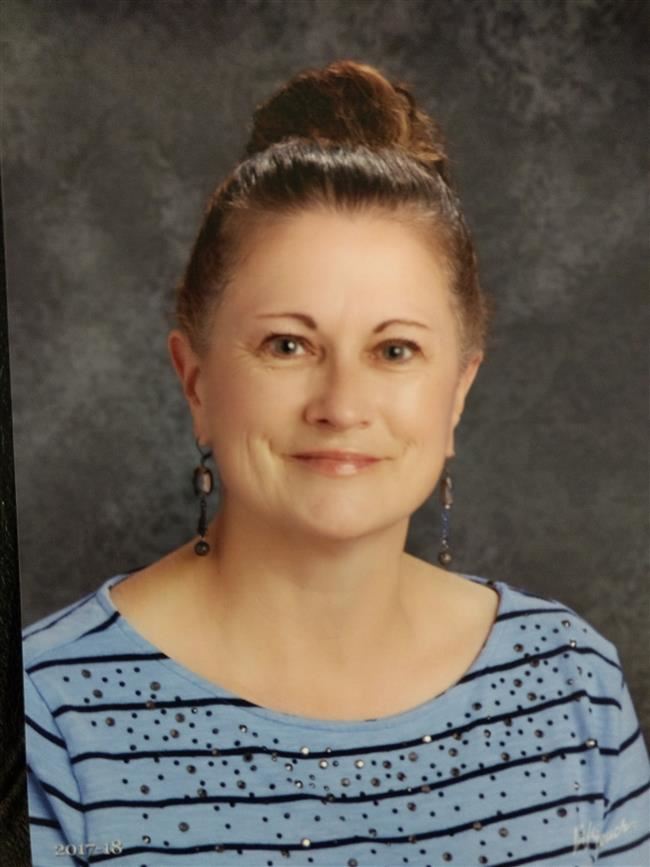 Phone: 865.922.7494
Email:
Degrees and Certifications:
Bachelor of Arts:Texas Tech UniversityMaster of Science, Information Sciences:University of Tennessee
Favorite Links
MackinVIA e-books & audio books are here!

Click below for your connection to the library's fabulous collection of e-Books and new audio books from MackinVIA! Please log in with your Active Directory user name and password. If you wish to read books on your phone, please download the "MackinVIA" app. This is a gift from Knox County Schools. Please use and enjoy!

BrainPop

D.K. Find Out

Visit DK Find Out! to learn about dinosaurs, space, animals, nature & more. Fun learning activities via videos, quizzes & image galleries!

East Tennessee State

Guys Read

Knox County Library

Knoxville News Sentinel

Middle Tennessee State

NASA Searchable Video, Audio and Imagery Library

Search and download over 140,000 images directly from NASA!

National Geographic Kids

Newberry Medal Award Winners

Online Dictionary

Pellissippi State Community College

Read, Kiddo, Read!! Great advanced reads..

Scale of the Universe

Teen Reads

Tennessee Tech

University of Tennessee
Favorite Authors
Ally Carter

Angie Sage

Annie Bryant

Anthony Horowitz

Brandon Mull

Chris d'Lacey

Dan Gutman

Eoin Colfer

Erin Hunter

James Dashner

Jeff Kinney

Jenny Nimmo

John Feinstein

John Flanagan

Mike Lupica

Patrick Carman

Rick Riordan

Roland Smith

Sarah Weeks

Suzanne Collins

Tim Green