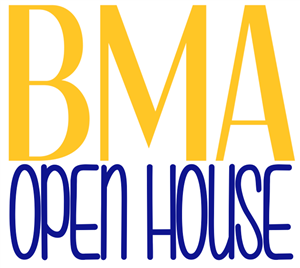 We would like to welcome our current families to our Open Houses!
Thursday, August 23rd, 5:30 - 6:30pm - Kindergarten Families
Parents will meet with teachers in the classrooms for presentations. Students will be taken to a separate classroom with BMA staff members for an alternate activitiy.
Thursday, August 30th, 4:30 - 6:30 - All Families to visit with Encore, 1st-5th Grade Classroom Presentations
PTA Meeting at 6:00 in the Gym - all are welcome!
Costume Sale in the Theater Room throughout the evening. Props and costumes from past performances will be available for purchase! It's never too early to start planning Halloween costumes. (Cash and check only, please)
1st Grade - Classroom Presentations 4:30-5:00, Open Classrooms 5:00-5:30, Classroom Presentations 5:30-6:00, and Open Classrooms 6:00-6:30 (both presentations will cover the same material)
2nd Grade - Classroom Presentations 4:30-5:00, Open Classrooms 5:00-5:30, Classroom Presentations 5:30-6:00, and Open Classrooms 6:00-6:30 (both presentations will cover the same material)
3rd Grade - Open Classrooms 4:30-5:00, Classroom Presentations 5:00-5:30, Open Classrooms 5:30-6:00, and Visit Encore 6:00-6:30
4th Grade - Open Classrooms 4:30-5:00, Classroom Presentations 5:00-5:30, Open Classrooms 5:30-6:00, and Visit Encore 6:00-6:30
5th Grade - Classroom Presentations 4:30-5:00, Open Classrooms 5:00-5:30, Classroom Presentations 5:30-6:00, and Open Classrooms 6:00-6:30 (both presentations will cover the same material)
Encore - Meet and greet in the Theatre Classroom
*Open Classroom time can be used to talk to teachers, visit Encore or tour the building
---