Online Payment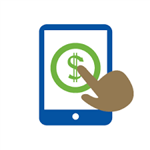 You can now make payments online! Just visit here and click on the item you want to pay for. You will add the item(s) to your cart (if you have multiple students or wish to make an extra donation, change the quantity) and click Checkout. You may have to create a username and password before submiting payment.
The following items are now (or soon will be) available to pay online:
- School fee, $25
- Transportation donation, $10
- Coupon Book Sales
You can also pay for these items by check or cash. Checks should be written out to "Beaumont" and dropped off in the office or sent with your student to their homeroom teacher!
We appreciate all of the support that you can provide for your student's education. Let's have a great year!
---