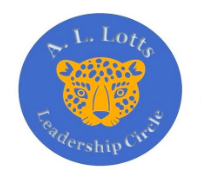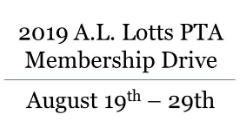 We need your help to make this the GREATEST PTA Membership Drive of All!
All membership dues kept by our school help fund many PTA activities and programs – technology, P.A.W.S. after school program, Health Clinic, Grounds, Mom's Anonymous, Library, and so much more!
Anyone can support PTA… family, friends, and neighbors. You can even sponsor an A.L. Lotts family who wants to be part of our organization but may be unable to join. Last year, the fundraising efforts driven by the PTA allowed us to give $32,000 in Gift to School grants to teachers, and $26,000 for the first phase of the new playground. We could not do this without your support!
Click here to sign up via Membership Toolkit or use the form that was sent home with your student.
---