Senior Information/ College & Career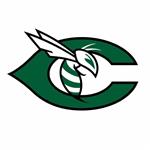 The Common App is a membership orginazation (simply create a profile) representating nearly 900 institutions of higher education. This platform allows students the ability to complete one application and essay and send to mutiple institutions that use the Common App. For more information visit the website here or contact Jessie.Bell@knoxschools.org with any questions.
Meet a Moc: The University of Tennessee Chattnaooga will be in Knoxville Wednesday, September 22nd at the Knoxville Hilton. 501 West Church Street

Knoxville, TN 37902. from 4- 7 p.m. Visit here for more information and to register to attend the event.