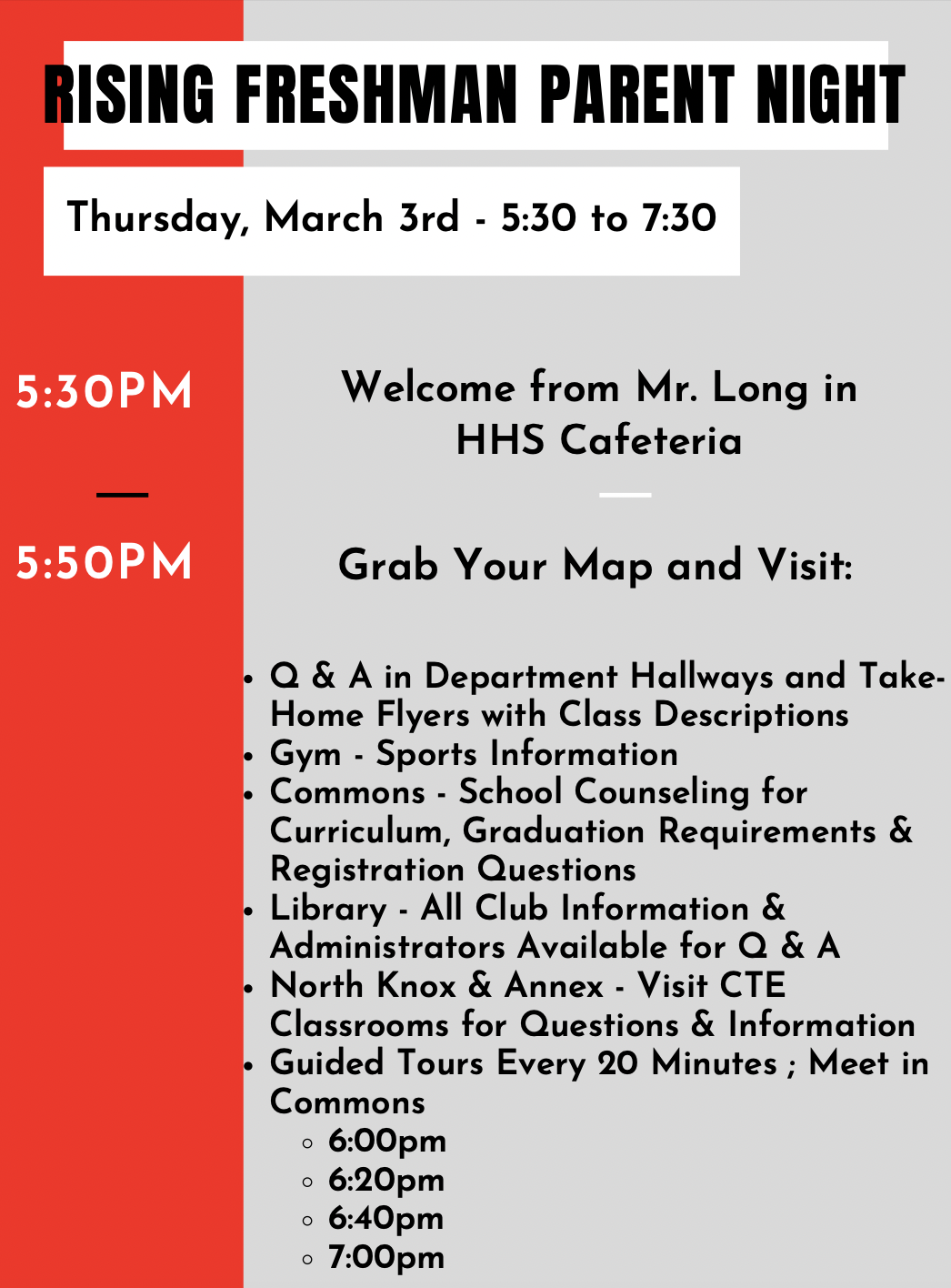 2022-23 School Year Presentations
Curriculum Night for Halls High School from February 7th, 2022.
Electronic Registration Forms
Schedule Change Request Forms: Students wishing to change schedule, please complete this form. Note that schedule changes will not be made for teacher preference. The deadline to turn the form in is the THIRD DAY of class in BOTH semesters.
School Counselor Appointments
Rising Juniors and Seniors with the last name H-N, please use this calendar to sign up for your 20 minute Individual Registration Meeting. Try to review your transcripts and prepare any questions you may have.