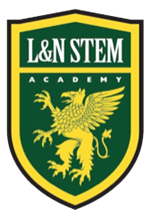 L&N School Tour Registration
OUR TOUR SEASON HAS ENDED FOR THE 2017 TRANSFER WINDOW.
Thank you to the 300+ families that toured our school this year. Tours will resume in October, 2017. Check back in September to register.
We offer school tours for prospective students and families. Tours are lead by our student leaders called Gryphon Guides. Visitors will view both buildings, learn a little history about our school and the historic L&N Station, visit active classrooms, and interact with students. Tours are limited to 25 families. If you register for a tour you are unable to attend, please call to cancel so another family may fill your spot.