ABOUT OUR PRINCIPAL, MRS. DESIREE JONES

---




I am extremely blessed to be returning in my fourth year as Principal of Vine Middle Magnet School. Having graduated from Austin-East High School in 1990, I know and love this community with all of my heart, and my story is that it was educators in our schools who saved my life by recognizing my potential. I am here to pay that service forward to the bright and beautiful Golden Bears at Vine Middle Magnet School.

2020-2021 will mark my 25th year as an educator. I was a high school English/Language Arts teacher for 16 years and this is my 9th year in Administration. I can't think of any higher honor of serving our students and helping to Empower Them to be the Best Versions of Themselves through undertaking challenging coursework, understanding the connection to that coursework to thier lives and their future, and realizing the impact of a strong community.

Middle school is an important time of growth and change in our students' lives. I will strive to be the leader who helps all stakeholders: students, teachers, parents, families and community members, to pour into this community's future leaders.

My personal mission at Vine is that we increase the Challenge in our classrooms, leveraging our Connections within and without school walls, making a stronger Vine Community.

Email: desiree.jones@knoxschools.org

Phone: 865-594-4461

Twitter: @DesireeOJones

Education:

Specialist in Education (Ed.S), University of Tennessee, Knoxville--2013

Master of Science in Curriculum and Instruction (M.S.), University of Tennessee, Knoxville--1996

Bachelor of Arts in English (B.A.), University of Tennessee, Knoxville--1994

Teaching Experience:

1996-2008: English Teacher, South Doyle High School

2008-2011: English Teacher and Department Chair, Hardin Valley Academy

2011-2012: TAP Master Teacher, Austin-East High School

Administrative Experience:

2012-2013: Leadership Academy Fellow and Assistant Principal, Carter High School

2013-2015: Assistant Principal, Vine Middle Magnet School

2015-2017: Assitant Principal and Curriculum Principal, Fulton High School

2017- Present: Executive Principal, Vine Middle Magnet School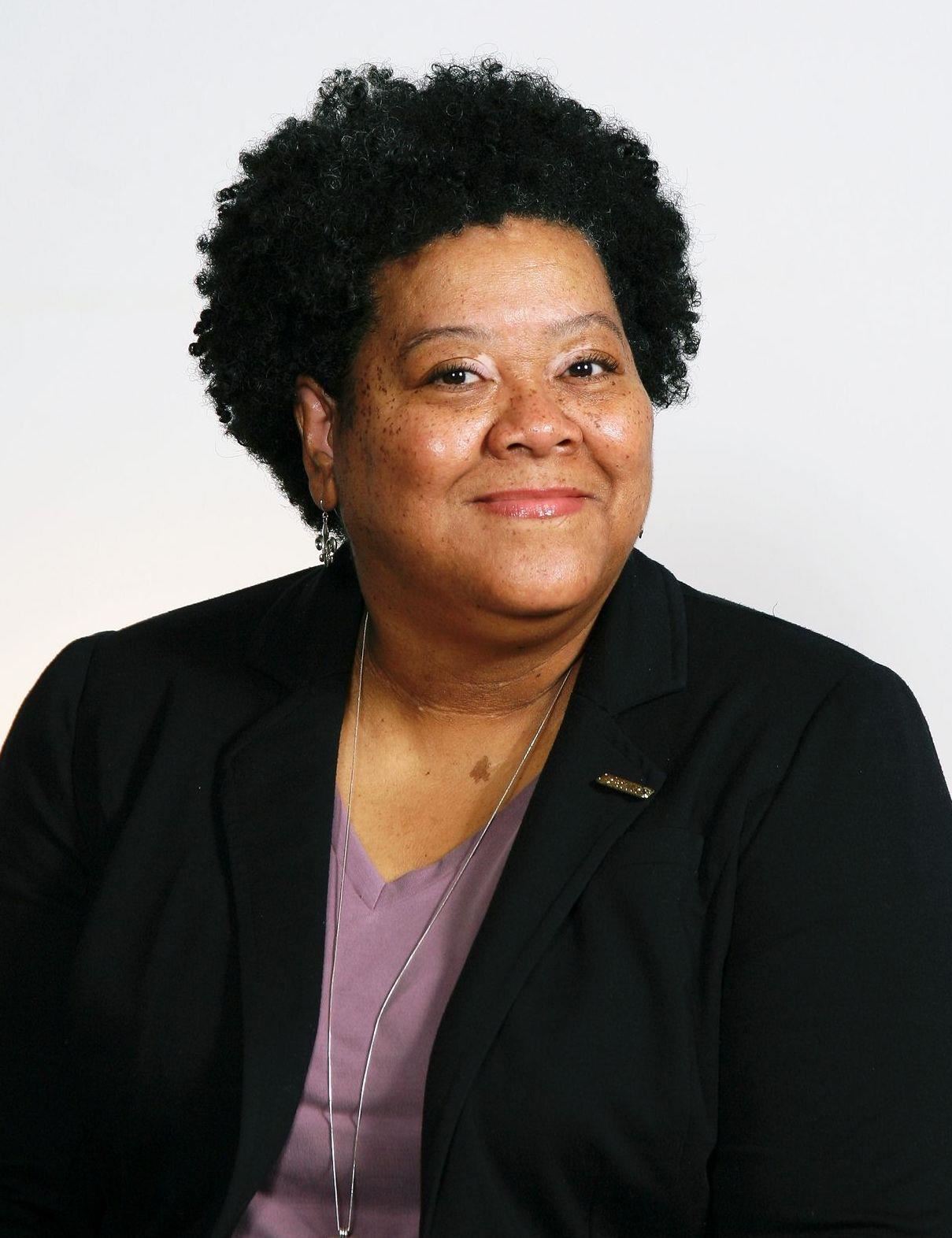 Phone: 865-594-4461
Email:
Degrees and Certifications:
Education:  Specialist in Education (Ed.S), UTK, 2013 Master of Science in Curriculum & Instruction (M.S.), UTK--1996 Bachelor of Arts in English (B.A.),  UTK--1994   Teaching Experience: 1996-2008:  English Teacher, South Doyle HS 2008-2011:  English Teacher & Department Chair, HVA 2011-2012:  TAP Master Teacher, Austin-East High School   Administrative Experience:  2012-2013:  Leadership Academy Fellow & Assistant Principal, Carter HS 2013-2015:  Assistant Principal, Vine Middle Magnet School 2015-2017:  Assistant Principal & Curriculum Principal, Fulton HS 2017- Present: Executive Principal, Vine Middle Magnet School
Mrs.

Desirée Jones, Ed.S

I am extremely blessed to be returning in my third year as Principal of Vine Middle Magnet School. Having graduated from Austin-East High School in 1990, I know and love this community with all of my heart, and my story is that it was educators in our schools who saved my life by recognizing my potential. I am here to pay that service forward to the bright and beautiful Golden Bears at Vine Middle Magnet School.

2019-20 will mark my 24th year as an educator. I was a high school English/Language Arts teacher for 16 years and this is my 8th year in Administration. I can't think of any higher honor of serving our students and helping to empower them to be the best versions of themselves through undertaking challenging coursework, understanding the connection to that coursework to thier lives and their future, and realizing the impact of a strong community.

Middle school is an important time of growth and change in our students' lives. I will strive to be the leader who helps all stakeholders: students, teachers, parents, families and community members, to pour into this community's future leaders.

My personal mission is that #OurStory at Vine will be one of Challenge, Connections, and Community.