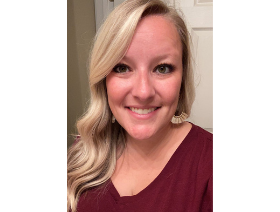 MEET YOUR COUNSELOR

Hi!! I am so glad you are here. I am Lorle Young and this is my third year as a school counselor! I graduated in 2015 from Freed-Hardeman University with a degree in psychology and then in 2019 with my Master's Degree in school counseling from Johnson University. I became a school counselor to encourage, support, and help my students develop the skills they need to become all they can be. I strive to build purposeful relationships with students to support them socially/emotionally, academically, and in college and career readiness.

Lonsdale Elementary Mantra:

I am smart. I am important. I am kind. I am amazing. I am a Bear.

At the start of everyday and every guidance lesson, students recite this school mantra. It is easy for students to speak badly about themselves, so this mantra is designed to give students positive things to self about themselves instead!