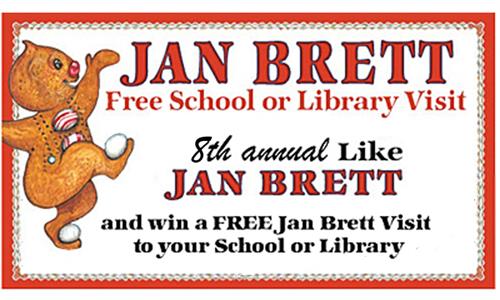 Help us bring Jan Brett to Sterchi. Please use the link provided below and vote for Sterchi Elementary.
The school or library that has the most parents, teachers, friends, or supporters who enter the contest will win a free school or library visit from Jan in the 2018-2019 school year. Contest ends April 2, 2018. 2nd to 10th prizes of 10 Jan Brett books. 11th to 100th prize of a signed Jan Brett Poster.
Please enter your name and the information of the school or library you would like to win a free Jan Brett visit. One email address entry per person. Duplicate email addresses will be removed. All emails will be verified before the winning entry is announced. If you are under the age of 13, please use your parent's email address.
http://www.janbrett.com/contest_2018/2018_free_school_or_library_visit.htm