Return to Headlines
New Students and Student Withdrawal Information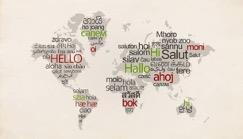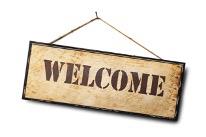 Welcome to the Farragut Admirals Family!
The Registrar at Farragut Middle School is here to help facilitate the Enrollment, Transfer, or Withdrawal process for your student. Don't hesitate to contact Farragut Middle School at 865-966-9757 with any questions throughout the process.
ENROLLMENT & TRANSFER
at FARRAGUT MIDDLE SCHOOL
New Student Enrollment
New Student Enrollment Packet is for Students coming from Out of State, a Surrounding County, any TN Private School or Homeschool. All students new to Knox County Schools may seek "ENROLLMENT" at their zoned school. Your assigned School Zone can be found at kgis.org by typing in your address.
Student Transfer
Transfer Packet is for Students coming from another Public School within Knox County Schools District. An approved student "TRANSFER" is needed to attend a public school in a different school zone. Parents/guardians changing residence or family status or moving into Knox County may apply for transfer. Please call the Transfers/Enrollment Office at 865-594-1502 for more information or click the following link KCS Transfer Department
Documentation Needed for Enrollment
When enrolling a student, parents/guardians must present the following Documents to the New School and Complete all pages of the New Enrollment or Transfer Packet (see links above.)

1. Proof of Birth Knox County Schools requires one (1) document for Proof of Birth. Examples include, but are not limited, to the following:
Birth Certificate (issued by any government)
Passport issued by any nation (translated)
Immigration documentation
Decree of adoption or other records issued by a court
The form that Proof of Birth takes is an area of parental discretion, and the school will accept appropriate documentation as offered. No one form of documentation is required or preferred over another
2. Immunization Records Proof of immunizations is required for children enrolling in a Tennessee school. Vaccination Records must be on a Tennessee Immunization form.
If records are from a different state, parents should contact Knox County Health Department (KCHD). The KCHD Immunization Program can be reached by calling (865)215-5150. They will help convert your records to the Tennessee Immunization Form.
If Vaccinations are Refused due to Personal Religious Beliefs, Knox County Schools require documentation of this decision. The following form must be completed and submitted in lieu of an Immunization Record: Vaccination Refusal
3. Recent Physical Examination Written proof of a medical examination must be completed by a medical provider within 30 calendar days or Enrollment or risk dismissal. Contact your Pediatrician or Primary Care Physician to request a copy.
4. Proof of Residence Knox County Schools requires one (1) of the following:
*Utility Bill in Parent/Guardian's Name
*Lease agreement in Parent/Guardian's Name
*If Renting from a Landlord (and the Utilities and/or Lease Agreement is in the name of a person other than the parent/guardian, the Landlord listed must provide the (1) Utility Bill and/or Lease Agreement and also(2) a notarized letter stating that the parent/guardian and children are living at that address
5. Proof of Custody or Legal Guardianship If anyone (other than the Parents listed on the Birth Certificate) has custody or guardianship of the child, legal proof must be provided. Notarized letters are not acceptable. All custody papers must be signed, dated, and stamped by the Court. Legal Parenting Plans or Custody Plans must be submitted with Enrollment.
6. Previous School Information, including Name, Address, Phone, Fax and Email must be provided. The Previous School will be contacted and asked to forward Student Records.


Knox County Schools Welcome Center
The Knox County Schools Welcome Center will help students who are from across the state, country, and world. They offer translation services for Enrollment, orientation to Knox County Schools, and referrals for support services (adult ELS, citizenship classes, health clinics and more.) To set up an appointment with them, please call 865-594-1760.
Questions?
If you have additional questions regarding Transfers or Enrollment please contact your School and ask to speak with the Registrar. Our phone is 865-966-9756; our fax is 865-671-7048.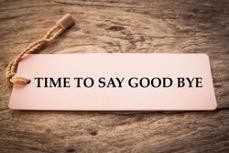 WITHDRAW A STUDENT
from FARRAGUT MIDDLE SCHOOL
Student Withdrawal
When you decide to no longer utilize Farragut Middle School as the primary approach to your student's education, you will need to formally Withdraw or Unenroll from our school. If you move to another County, choose to attend a private School, or wish to HomeSchool your student, you must first notify your current school. The Withdrawal process is explained below.
Withdrawing your Student from Farragut Middle School is a 3-step process:
Contact the School Registrar and request a

Student Withdrawal Form

for your Student. Please

sign and date it at the bottom and return it

to the Registrar.

Your Student's teachers/staff will sign-off on the Withdrawal Form when you return your child's computer, textbooks, and any other borrowed school items. Please

return the Chromebook and borrowed items

as soon as possible so that you are not charged for them.

We require formal

New School Enrollment Documentation

for your child to ensure they are continuing their education. *

Please email/fax their New School Acceptance/Registration information to the Registrar at your school. The New School can also send a Request for Records which will serve as documentation as well. The Farragut Middle School fax number is (865) 671-7048.