Paul Kelley Volunteer Academy Announcements
Click above to download more information on our family life curriculum

Click to fill out the Kelley Volunteer Academy Transcript Request Form, a confirmation will be sent once the transcript is sent to your selected school and/or employer

Device Agreemet: Important!
Upcoming Events
December 21, 2023

December 22, 2023

December 23, 2023

December 24, 2023

December 25, 2023

December 26, 2023

December 27, 2023

December 28, 2023

December 29, 2023

December 30, 2023

December 31, 2023

January 1, 2024

January 2, 2024
View Calendar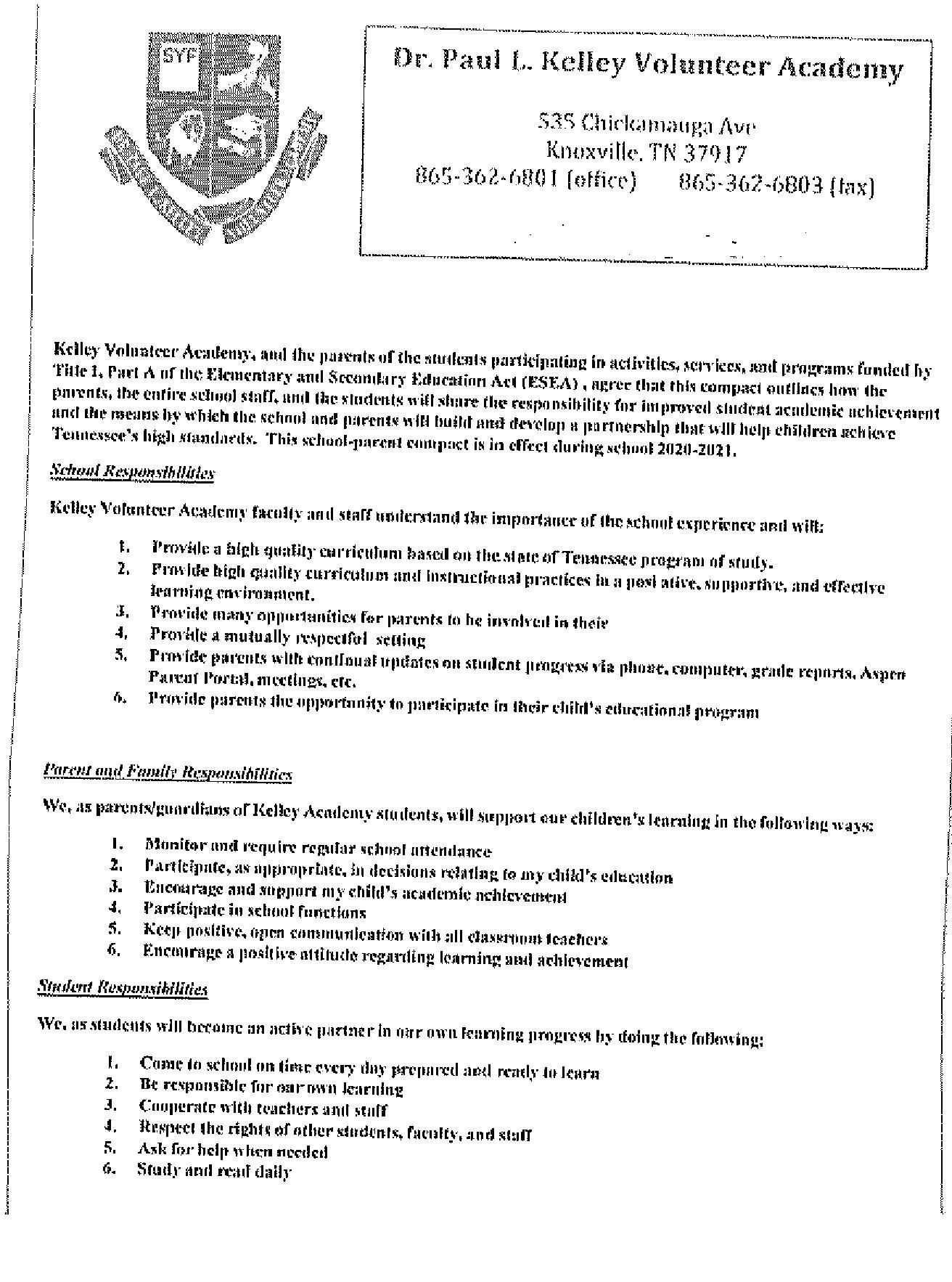 Kelley Volunteer Academy is committed to providing an outstanding education for more than 88 students from all across Knox County. We are a non-traditional school that offers resources that help students reach their potential outside of a typical classroom.

Teachers, principals and support staff are the driving force behind our educational mission. Kelley Volunteer Academy is committed to fostering a workplace culture that values employee contributions, equips employees to meet their professional goals and supports employees in the work of teaching and learning.

The work of education requires support from the entire community, and Kelley Volunteer Academy is committed to partnering with businesses, nonprofits, civic clubs, religious organizations and other groups that want to invest their time, talent and resources in students.
Kelley Volunteer Academy provides students with innovative graduation pathways toward college and career readiness.
KCS Mission

To provide excellent and accessible learning opportunities that empower all students to realize their full potential.