LIBRARY HOURS

7:05 - 7:35. Open Library and Chromebook Swap

7:50 - 8:35 5th Grade

8:45 - 9:30 3rd Grade

9:35 - 10:20 2nd Grade

11:35 - 12:00 4th Grade

1:00 - 1:45 Kindergarten

1:50 - 2:35 1st Grade
Do you know of some tasty Shark Bait, a.k.a. irresistible books? In the Shark Tank, we love to share our ideas and learn about new ones through great books. You can use this form to share your book recommendation. Mrs. Dishner will research and consider your suggestion as a new addition to our collection. You can make sure we don't already have it by using the Book Worm, our online catalog, below. Thanks for sharing!
Sharks visit the library regularly with their class throughout the year.

With the classroom teacher's permission, students may return late books or choose new ones in between these visits.

All students may bring their books home to enjoy with their families.

Reading Sharks Will Be...

RESPONSIBLE

taking care of books

returning books or on the special class's 2nd rotation (12 school days)

bringing "sick books" to Mrs. Dishner for help

selecting appropriate books

RESPECTFUL

using appropriate library listening and speaking skills

returning books so others may enjoy them

taking care of the reading materials, technology, and furniture provided for us to learn and grow

following expectations and procedures

KIND

listening to and participating in learning communities

showing care for others' interests and ideas

putting others first in activities and choices

helping others when needed

SAFE

controlling our bodies while on the carpet, at tables, and exploring the shelves

using shelf markers and other learning tools only for their purposes

listening and following instructions.

What if I...

damage my book?

Bring your book to Mrs. Dishner and give her a chance to make repairs.

If it is damaged beyond repair, you will need to pay for the replacement cost of the book.

forget to bring my book on library day?

K-2nd grade can have 2. 3rd-5th graders can have 3 books at a time.

Select an e-book from MackinVia.

Read a magazine.

I am absent on my library day?

K-2nd may visit the library during Open Library times.

3rd-5th graders may use the self check-out station in the library during Open Library times.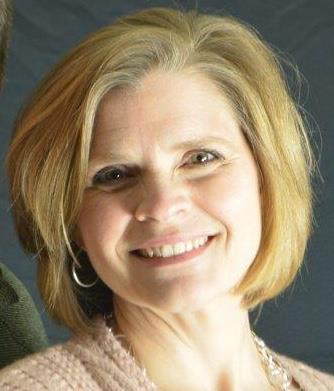 Phone: (865) 560-7001
Email:
Degrees and Certifications:
Bachelor of Science Elementary Education (Interdisciplinary Studies (1-8) Middle Tennessee State University Masters of Education School Library Media (k-12) East Tennessee State University