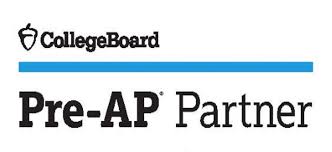 Karns in the News
No School for students on Friday 4/19/19 and Monday 4/22/19.
COOKIES--Marketing classes will be selling cookies today. There are 20 paper eggs throughout the school. If you find one, bring it to Mrs. Rhoden in room # 162 in between class exchange to get a free bag of cookies.
DRIVERS ED--Drivers Ed will be available through Knox County Summer School. Registration will be Tuesday, April 30th at 5:30 pm in the West High School Library. The fee for this class is $150. For more information see your counselor.
LEADERSHIP--Any student interested in helping out with school events and being more involved in Karns should stop by room #126 and sign up to try to be in Leadership class next year. Students who want to apply need to have good academic standing, a great attitude, no discipline issues, and be willing to work independently and collaboratively.
POWDER PUFF--All powder puff players and coaches need to stop by the front office. There is a final piece of information needed from everyone who participated. Thank you to everyone for making it a success!
PIPELINE--PipeLine members, please remember to take your STEM Camp applications to Mr. David as soon as possible. Also, tutoring will continue in the PipeLine Center until the end of the school year. Hours are 3:30-5:00, Monday thru Thursday
ATTENDANCE INCENTIVE--On May 6th, any student who has all A's and B's, less than 10 unexcused absences for the year AND no OSS will be able to come out during ALL of the 4th and purchase food from food truck vendors! You will also be helping us cheer on your favorite senior teams as they celebrate the end of their high school careers! All of this will take place at the football field. This is your opportunity to make that final push to improve your grades and be rewarded at the same time!
TN Ready Testing Schedule Click Here.