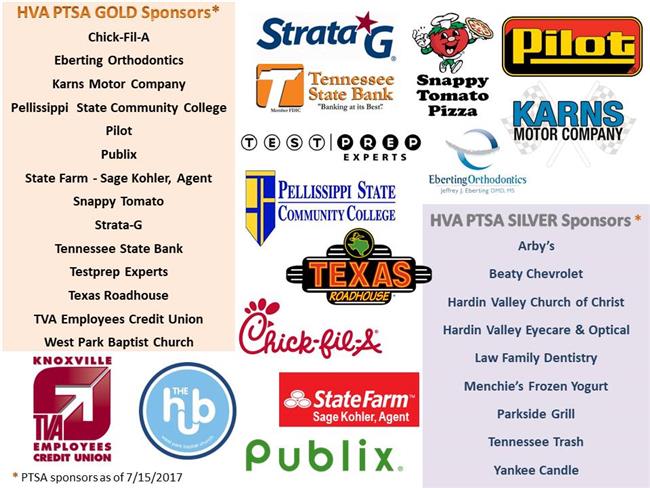 ---

Welcome to the Hardin Valley Academy PTSA webpage!
---

---

ANNOUNCEMENTS

---

---

All Reflections Contest entries are due by Monday, November 13!

2017-18 Reflections Contest

The HVA PTSA Reflections Contest will begin Monday, September 11th and run until November 13th, 2017. We have so many talented students at HVA, and hope that many will enter this amazing contest that provides students the opportunity to advance to the County, State, and National Contest.

Students may submit one entry in every category:

Dance Choreography

Film Production

Literature

Music Production

Visual Art

Photography.

Entry Forms can be found on the PTSA Bulletin Board.

Make sure to submit your creation to the front office before the November 13, 2017 deadline.

For additional questions, contact Valerie Neal at jsvbneal@comcast.net.

THANK YOU TO ALL OF THE VOLUNTEERS WHO HELPED CREATE A WONDERFUL DAY FOR OUR JUNIORS AT MY AMAZING LIFE

!

We all had fun learning with the HVA Juniors about real life budgeting!

TENNESSEE STATE WINNER!

Congratulations to Mario Laborde for winning in the Music Composition category at the Tennessee State PTA Reflections contest! Mario will receive the "Award of Excellence" and has already had his composition forwarded on to the National PTA Reflections contest. Mario will be recognized at a State Awards Celebration at the Sheraton Music City Hotel in Nashville on April 22, 2017.

KNOX COUNTY WINNERS!

Congratulations to the following Hardin Valley Academy students that won awards at the 2017 Knox County Council PTA Student Awards Celebration:

Literature 1st – Emily Borden

Literature 2nd – Breanna Piercy
Literature, Honorable Mention – Mario Laborde
Music Composition 1st – Mario Laborde
Photography 3rd – Jacob Mincke
Photography, Honorable Mention – Tara Borden
Visual Arts, Honorable Mention – Jessica Wysor
Diane Jablonski Memorial Scholarship – Alexis Myers

Great job HVA students (left to right: Jessica, Breanna, Jacob, Tara, Emily, not pictured is Mario)!

---

SCHOLARSHIP $

Each year the HVA PTSA awards several scholarships to seniors at the Senior Awards Ceremoney. The funds raised by your HVA PTSA and the donations you make help us support our faculty and students. HVA PTSA Scholarship Applications are available at the Guidance desk. The deadline is February 24, 2017. Don't delay, pick up your application today and fill it out for an opportunity to win one of the PTSA scholarships!

---

REFLECTIONS CONTEST WINNERS

The PTSA is proud to announce the winners of the Reflections Contest! Awards will be presented at the February 27, 2017 PTSA general meeting in the HVA media center at 7:00 pm. Please join us in congratulating these writers/artists at the meeting.

Literature:

1st Emily Borden

2nd Breanna Piercy

3rd Mario Laborde

Photography:

1st Jacob Mincke

2nd Tara Borden

Music Composition:

1st Mario Laborde

Visual Arts:

1st Jessica Wysor

Winners will be forwarded to the Knox County Council PTSA competition. Great job everyone!

For more information, please contact Monique Piercy (HVA PTSA Contest Chair) at

cepiercy@comcast.net.

---
How to help your school by shopping online through Amazon Smile:
Simply select Hardin Valley Academy PTSA as your Amazon Smile charity and 0.5% of every purchase goes toward your school! This is the easy way to earn money for the HVA PTSA.
How to donate to the PTSA:

Donate now to help support all the projects that the HVA PTSA does for the school and the students. Click on the button below and it will take you directly to PayPal where you can make your secure donation.
---

The Hardin Valley Academy PTSA will work to support and speak on behalf of students, teachers, and school staff in the community and before governmental agencies and other organizations that make decisions affecting them; will work to assist parents in developing the skills they need to raise and protect their children; and will work to encourage parent and public involvement in the public schools of this community, state, and nation.

Your membership supports teacher luncheons and staff appreciation events, student awards (Gold and Silver cards, special contest prizes), senior scholarships, special programs, Graduation Celebration activities, landscaping improvements, and more!

---

Membership is only $8.00 per parent, student, or staff with a family membership for $30. Stop by the front office to get an enrollment envelope or contact us at hvaptsa@gmail.com

with your questions.

---

Visit us on Facebook for updates at Hardin Valley Academy PTSA!

---