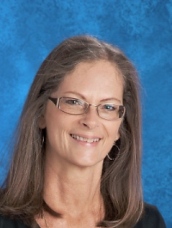 Phone: (865) 966-6703
Email:
Degrees and Certifications:
Bachelor of Science, Elementary Education, East Tennessee State University Master of Science, Educational Leadership/Supervision, East Tennessee State University
Mrs.

Deborah Adorante, Principal

I graduated from ETSU with a BS in Elementary Education and a Master's in Educational Leadership/Supervision and Administration. I began my teaching career in 1980. I taught in a variety of school settings, including private, Dept. of Defense, and public schools; and I taught grades K-5, music, and in the Talented and Gifted program.

I began teaching in Knox County in 2000 at Hardin Valley Elementary and Karns Primary. I also taught fourth and fifth grade at Blue Grass Elementary. I served as a curriculum facilitator and instructional coach for several schools, including Farragut Intermediate School for five years. I served as assistant principal at FIS for the past five years. It is truly an honor and privilege to serve our students, parents, teachers, and staff.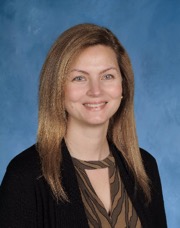 Phone: (865) 966-6703
Email:
Degrees and Certifications:
Mrs.

Stacy Hilliard, Assistant Principal

Mrs. Hilliard has been an educator for more than 16 years, serving in a variety of capacities from elementary school to high school. Currently, she serves as an Assistant Principal at Farragut Intermediate School. She has her M.S. in Education, an Ed.S. in Instructional Leadership, and is a TEAM certified evaluator. In addition to her work as an administrator, Stacy served as a TPaCK Coach, a Literacy Coach, a Third and Fourth Grade Teacher. Mrs. Hilliard is a member of the Knox County Schools Project Based Learning (PBL) Capacity Builder team. Over the past five years, the team has been responsible for training and supporting teachers in Knox County Schools. In this role, she works hand-in-hand with teachers implementing PBL that effectively cultivates an environment of collaboration, engagement, and inquiry.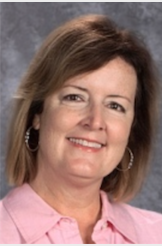 Phone: (865) 966-6703
Email:
Degrees and Certifications:
Ms.

Amy Schumpert, Assistant Principal

I am a proud graduate of the University of Tennessee with a bachelors in communications and a masters in curriculum and instruction. I received my EdS. in administration supervision from LMU. I am a strong believer that education should be fun and relevant so that our students continue to seek knowledge on their own and grow beyond the classroom as life long learners.

In 1993, I started at Ball Camp Primary teaching 1st grade and then jumped to 5th grade when Ball Camp evolved to an elementary school. In 2006, I returned to the school I once upon a time attended, Shannondale Elementary, to teach 3rd grade. In 2012 I served as a state trainer for the new math standards and the following year worked as a math coach at Christenberry Elementary. I have proudly served as assistant principal at Inskip Elementary and then started my adventures at Farragut Intermediate in 2017.