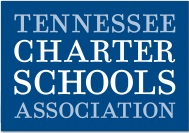 The Knox County Board of Education believes high quality charter schools have the potential to be a useful structure to help effectively educate Knox County students and enhance quality public education choices for all students and their families. Charter Schools are meant to serve as innovative learning centers where strong teachers and experienced administrators advance each student's achievement every day, regardless of race, color, national origin, religion, gender, disability, proficiency in English, academic ability, social capital or family income.
KCS issues charter school request for proposals

February 1, 2016. Potential applicants who do not submit a Letter of Intent and evidence of community outreach by the February deadline will not be considered during the 2016 application cycle.

Complete details and timelines are available in the charter school request for proposal document.
The Knox County Schools is accepting charter school proposals for the 2016-2017 school year to cultivate strong school capacity to provide high quality academic instruction. Proposals will be entertained both for new charter schools as well as potential conversions of existing schools to charters.

Applicants interested in conversion of an existing school to a charter school, or any non-traditional charter school structure should contact the Knox County Board of Education office to consult with the Charter School Review Chair before beginning the process on February 1, 2016. Applications for new, traditional charter schools must offer an innovative, compelling and evidence-based plan for a high quality charter school, and demonstrate that the plan was collaboratively developed by a diverse and expert design team.

Any group or individual planning to submit a charter school proposal to the Knox County Schools must first submit a Letter of Intent and evidence of community outreach no later than February 1, 2016.
2015-16 Authorized Charter Schools