Kindergarten Round Up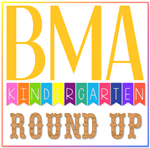 Who: Parents/Guardians of children entering Kindergarten at Beaumont for the 2017-2018 school year
When: Tuesday, April 11, 2017
7:30 - 8:30am, 3:00 - 6:00pm
Where: Beaumont Magnet Academy, in the Cafeteria
Must bring: child's official birth certificate, social security card, shot/physical record, proof of residency (KUB bill or lease), photo id
*Registration packets are available in the school's office during normal school hours. You may pick one up to fill out prior to April 11th. Packets will also be available at BMA on April 11th.
*Planned Activities will be available for the rising Kindergarten students. School tours will be available for those that register 3:30 - 6:00pm on April 11th.
*The first 80 students to register will receive a backpack with Kindergarten readiness supplies to help your child prepare for school!
Please call the office at 865-594-1272 with any questions!
---