2017
MARCH
March 3 (Fri.) 11:30 Grade 2 Grandparents Day!
March 7 (Tues.) 6-7 PM Reading Night
March 9 (Thurs.) End 9-wks Grading Period
March 10 (Fri.) Student Holiday (In-service Day)
March 13-17 (Mon.-Fri.) SPRING BREAK
March 29 (Wed.) Spring Pictures
March 30 (Thurs.) Night of the Arts 5:30-7:00
with Chilhowee at Carter Middle School!
APRIL
April 14 (Fri.) Good Friday - Holiday
April 19 (Wed.) End 4 1/2-weeks Grading
MAY
May 23 (Tues.) 1/2 day for students
May 23 (Tues.) Last Day for Students &
End Grading Period
If you haven't joined PTA yet, please do! The dues are $6.00. Everyone working together can achieve so much more and we need to support PTA. Membership is one of the fundraisers!
---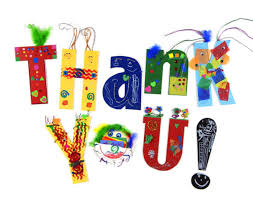 Thank Your for Supporting
The 2016 School Coupon Book Sale was a success. Thanks to you, we met our goal! We appreciate all of your support and hard work! Proceeds will be used for technology and software purchases as well as instructional materials, student incentives, and facility improvements. Your support of this annual fundraiser is greatly appreciated!
---
---
School Times
Knox County Kindergarten-Grade 5
Full Day: 7:45 a.m. - 2:45 p.m.
1/2 Day Dismissal Time: 11:15 a.m.
Pre-Kindergarten
Full Day: 7:45 a.m. - 1:15 p.m.
1/2 Day Dismissal Time: 11:15 a.m.