SD Ready
Order Yearbooks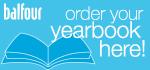 ACT Banquet Presentation
Click here to view the presentation from the ACT Banquet.

Food City Bucks
Did you know that Food City gives $600,000 per year to area schools? Link your Valucard, then purchas participating brands in order to support the school of your choice. Click here for more details.

Yearbooks
If you purchased a 2015 yearbook they are available for pickup from room 203 before and after school and between classes. Didn't buy one? There are still some of the award winning Cherokee yearbooks available for $80. Please come by room 203 if you want to buy one.

Girls Softball
Attention all girls interested in playing softball this Spring: Information sheets are in the main office. Pick one up and follow the directions. Workouts begin on September 14th. Coach Howard will see you then.


| | |
| --- | --- |
| | South-Doyle High School Newspaper's blog at the following link and take our community survey. |
Keep up with the latest updates by following

Mr. Berry on twitter @SDCherokee
KCS announces South-Doyle High a Winner of School Technology Challenge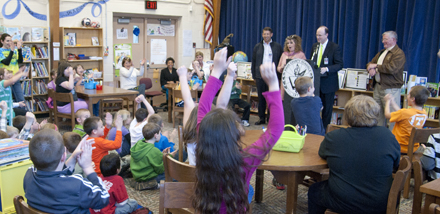 Dr. Jim McIntyre, Superintendent of the Knox County Schools, recently announced the winning schools of the School Technology Challenge, which is an internal competition for selected schools to begin a 1:1 technology effort (one technology device for each one student, and each one teacher). Interested schools went through an application process, and a total of 28 schools applied for consideration in this pilot initiative.
"We believe selecting a small, representative sample of schools to embrace instructional technology will leverage the creativity and expertise within our schools, build capacity for future expansion, and demonstrate success in schools across our community," McIntyre said. "With this initiative, parents, teachers, stakeholders and taxpayers will be able to see how instructional technology is enhancing education right in their own neighborhood."

@SOUTHDOYLEHS
South-Doyle High School Strategic Goals
Urgently Continue the Pursuit of Excellence for All Students
Focus on the Learning Environment
Develop Excellent Educators through Focused Professional Growth
Increase Community Engagement
2020 Tipton Station Road
Knoxville, TN 37920
Young Campus:
email: sdhs@knoxschools.org