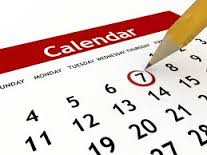 Coming Soon!
Chilhowee Intermediate Events
(Watch for Updates)
Tues. May 5 - BETA Club Field Trip
Thurs. May 7 - Safety Patrol Field Trip
Thurs. May 7- GOTR "Square Dance" @3:00-4:30
Fri. May 8 - Muffins for Mom 7:00-7:30 AM
Tues. May 12- 4th Grade to the "Smokies"
Wed. May 13 - Students Zoned for Holston Visit Holston Middle (AM)
Fri. May 15 - All 5th Grade Students Visit Carter Middle (AM & Lunch)
Mon. May 18 - School-Wide Field Day
Wed. May 20 - School-Wide Awards Program
Wed. May 20 - 5th Graders and their families will have a special luncheon in the cafeteria after the Awards Program
Thurs. May 21 - Last Day of School (1/2 Day)
---

Invite a Mom, Aunt, or Grandmom!
Friday, May 8th 7:00-7:30 AM
---
A Heartfelt Thank You
for the kindness and support that have been shown to our school family.
---
---
Find out more about our
School Breakfast
and Lunch Program! (Click Here)