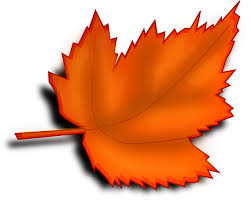 Coming Soon!
Chilhowee Intermediate Events
September 28 (Mon.) Student Holiday, Teacher Inservice Day
OCTOBER
October 9 (Fri.) End 1st 9-weeks Grading Period
October 12-13 (Mon. & Tues.) FALL BREAK
NOVEMBER
November 13 (Fri.) End 4 1/2-weeks Grading Period
November 25-27 (Wed.-Fri.) Thanksgiving Holidays
---
Thank You!!! The Coupon Book Sale was a Success for Chilhowee!
Thank You! to our families and friends for supporting our school! Thanks to all who helped with our coupon book sales! (More books are still available in Chilhowee's office.)
Thanks for Supporting Education at Chilhowee Intermediate School by purchasing Coupon Books from our students. Click here to see the great deals this year! You are getting much more than you pay for! Eight dollars from every coupon book goes directly to education needs.
---
Robots are Coming to Technology Class!
Robots are coming to Technology classes as part of an iExplore Robotics project. The iExplore Robotics project is a long-term project incorporating STEM lesson activities for our Grades 3-5. Robots of various sizes will help to inspire achievement and exploration of careers in Science, Technology, Engineering, and Mathematics. They will even inspire us to improve our typing skills! A Big Thank You! to UCOR for their Mini-Grant via our Technology Teacher, Susan Parker. UCOR is the Department of Energy's cleanup contractor at the Oak Ridge Reservation.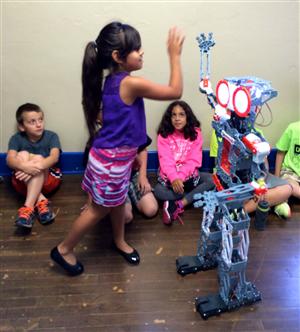 Pictured: Chilhowee third graders hang out with our robot friend!
---
---
A Heartfelt Thank You
for the kindness and support that have been shown to our school family.
---
Find out more about our
School Breakfast
and Lunch Program! (Click Here)