Welcome to our new website! We are proud to extend this special greeting to introduce you to news and happenings at Bearden Elementary School. We will be using the website to share important information throughout the year so please check back often for updates.
We are looking forward to another great year at Bearden Elementary as we Catch the Wave of Learning in 2014-2015. You can expect to see signs of oceanlife and the beach as we set sail for this year-long adventure of new learning. Welcome Aboard!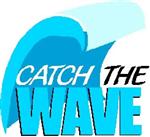 TAX-FREE Week-end in Tennessee is August 1-3. School supplies and school clothes will be tax-free all three days. This is a good opportunity to purchase needed items for the beginning of the school year. You can access a complete listing of school supplies for each grade level by clicking the Quick Link below.