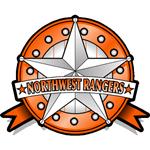 Welcome to Northwest Middle School!
"Where every child is career and college bound"
---
Mission Statement: The Northwest Middle School Community will provide educational, emotional, technological and wellness opportunities for students to learn and demonstrate Knox County Schools and Tennessee State Academic proficiencies, as well as, empathy, respect, and responsibility as they move forward in their lives.
---
Shared Vision: The Northwest Middle School Community will be a place where a professional, cohesive staff provides an environment that will enable students from diverse backgrounds to demonstrate high levels of achievement in order to become knowledgeable and productive citizens possessing moral character.
---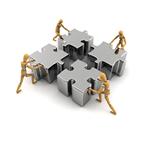 Our Beliefs:
All students can learn.
Learning should be engaging and relevant.
Learning is a life-long process for students and staff.
Learning occurs in a caring, physically safe and emotionally positive environment.
Learning should respect every student's abilities and learning styles.
Data-driven decision making is a collaborative process that fosters communication among faculty, parents, students, and community.
Effective instruction occurs when resources are research-based, relevant, accessible, and adapted to multiple learning styles of all students to increase proficiency levels.
Life skills are introduced, reinforced, and enriched.
Meaningful assessment is diverse, diagnostic, and reflective.
An effective atmosphere with high expectations for all students is directly related to the quality of the policies, instruction, and leadership of the school that provide a clear purpose and direction.
Students should be provided with opportunities that support technology, fine arts, wellness.
---
What does it mean to be a Ranger?

Rangers do right because it is right.
Rangers know their duty and do it well.
Rangers are trusted friends
Rangers fully know the hazards of their chosen profession and always endeavor to uphold the prestige and honor of being a teacher.
Rangers do whatever it takes, one hundred percent. And then they do some more.
Rangers are built tough.
Rangers are well trained
Rangers protect what they have been given.
-- Dr. Karen Loy