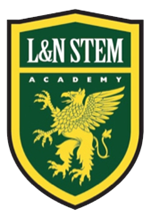 Flu Shots
Flu season is already upon us, with documented cases in Knox County. The Knox County Health Department will be coming to the L&N on Monday, September 26th to vaccinate students for the flu. This year, due to CDC recommendations, we will only be offering flu shots.
In order to be vaccinated, parents must fill out and sign the Flu Shot consent form students are taking home Friday, September 16th.
There is NO COST to receive the flu shot. If you have insurance, the insurance company will be billed for the shot. This helps support the cost of the flu shot program. Again, if you do not have insurance, your student may still receive a flu shot at NO CHARGE. Please return forms to the front office quickly.
Spanish copies available in the office.
CLICK HERE for a link to the Flu Shot Consent Form and Flu Shot Information