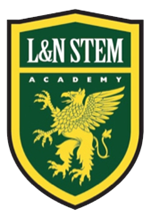 New Student Registration and Testing Dates
Pre-registration is not required for either registration or testing. Please bring a copy of the required documents to registration, if possible (we can make copies if needed). Students who were not enrolled in Knox County Schools 2015-2016 are required to take a placement test.
CLICK HERE for the New Student Welcome and Information Letter - first round transfers received this letter in the mail.
Registration for New Incoming Students:
April 12, 6pm
April 20, 6pm
April 26, 6pm
May 3, 6pm
May 12, 6pm
May 24, 10am
Required Documents: Proof of Residence, Immunization Record, Physical Exam within the last 12 Months, Social Security Card, Birth Certificate, Proof of Custody/Guardianship (if student lives with anyone other than named on birth certificate).
Placement Testing: (for students not enrolled in KCS 2015-2016)
April 14, 10am
April 15, 10am
May 19, 10am