The KMS 8th Grade Career Fair is Coming!
The annual KMS Career Fair will be held on Friday, October 30 in the Gymnasium. Eighth Grade students will have an opportunity to meet with business leaders from many different types of organizations and companies to discuss various careers.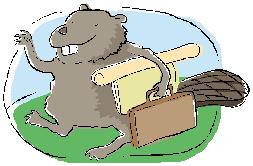 Parents of the 8th Grade students are invited to attend!
Important: 8th Grade Parents!
Several High Schools will have representatives at the Career Fair. Hardin Valley Academy and Karns High School will have School Counselors available to talk to students and parents.

Knox County has 5 Magnet High Schools and all of them have been invited to send a representative. The following are the Knox County Magnet High Schools: West High School's IB program, L&N STEM Academy, Career Magnet Academy, Fulton High School's Communications Academy, and Austin East High School. The Magnet High Schools will provide information concerning the transfer process to parents and students.
We would like for the Career Fair to be anchored by our own business and parent base in Karns. There are a variety of business and career opportunities represented by KMS parents, and our students could greatly benefit from their expertise and willingness to share information.
Please call Susan Nalls at 539-7732, or e-mail at susan.nalls@knoxschools.org if you have a question about the Career Fair or would like to represent your career at the Fair!