TN PROMISE APPLICATION
DEADLINE EXTENDED: DECEMBER 1, 2020
Directions below include creating a TSAC Portal in order to fill out the TN Promise Application and directions on filling out the application itself. Click HERE to fill out the application.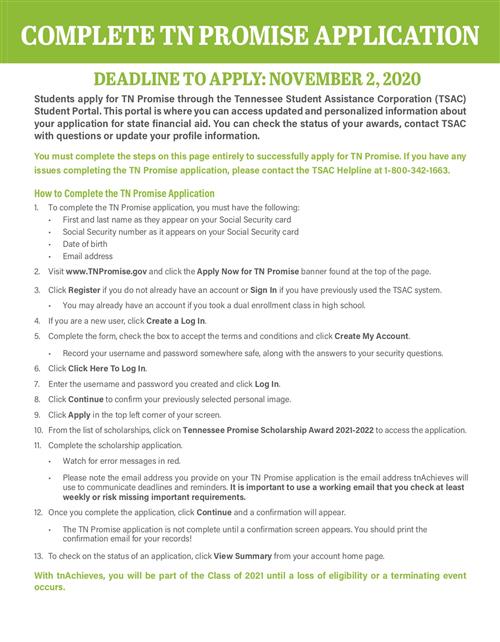 How to Create a TSAC Portal Account
Directions below, TSAC PORTAL LINK HERE.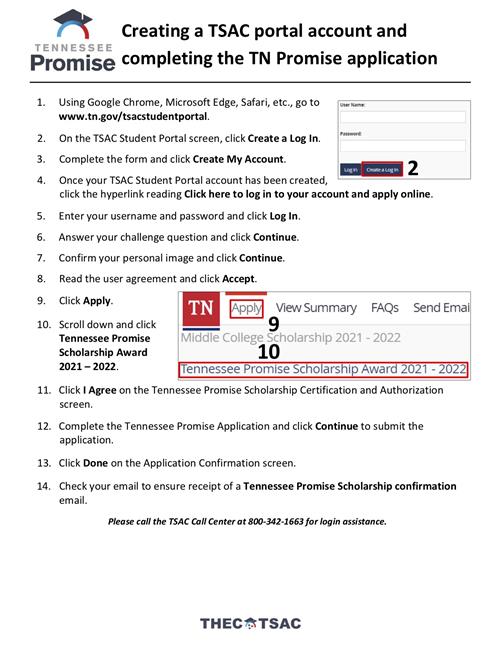 ---