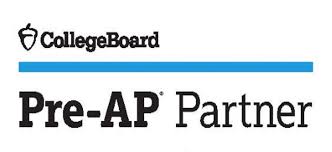 Karns in the News
MRS. CONNOR SENIORS--Mrs. Connor's seniors need to see her before Spring Break to pick up paperwork.
TARDY BELLS--The 2-minute

warning bell is now a double bell. The only way to distinguish it from the tardy bell was to make it ring twice so hopefully

, that will help everyone get to class on time. When you hear the double bell you have 2 minutes to get to class.
CLINICAL-- Any student that turned in an application for Clinical Internship or Nursing Education for next school year needs to sign up for an interview time outside of room 168. Interviews will be conducted over the next few weeks.
BOYS/GIRLS STATE--Boys and Girls State

is a

week-long summer leadership and citizenship program available to current Juniors. KHS can send up to two Boys and two Girls. For more information or an application, see Mr. Jacks in the Counseling office. Applications are due March 27.
POWDER PUFF FOOTBALL--Fees and waiver forms for players, coaches, and

cheerleaders for powder puff are due TODAY. Class sponsors are Coach Grove (9th), Mr. Masters (10th), Ms. Rogers (11th) and Mrs. Ranvek (12th). Stop by and see these teachers or the front office for more information. Games will be played on

April 8th and 15th. We will not be able to order shirts after the break, so make sure to turn in fees by the end of this week.
PROM--If you are taking a date to prom who does not attend Karns HS, you must have an approved Guest Form. These are available outside room #209 and are due by March 27. Early bird tickets will go on sale for $55 the first week of April and the price will increase to $75 the next week. Tickets will only be on sale for two weeks.
YEARBOOK--Order your Yearbook online before March 18th while supplies last. We run out of yearbooks nearly every year. If you want to be assured to get one, go to Jostens.com and order online. If you are not sure if you have ordered a yearbook, there is a list in the front hall outside room 126.
SPRING BREAK--Everyone have an

enjoyable and relaxing spring break!