Tour Registration for Prospective Families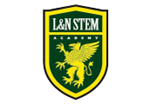 L&N School Tour for New Families
We offer school tours for prospective students and families. Tours are lead by our student leaders called Gryphon Guides. Visitors will view both buildings, learn a little history about our school and the historic L&N Station, visit active classrooms, and interact with students. Tours are limited to 25 families.
To register for a tour, click on the tour date
Wednesday, December 11, 10:00 am Canceled due to weather delay
Wednesday, January 22 , 10:00 am
Tuesday, February 11 , 2:00 pm Registration opens Jan 15
Wednesday, February 12, 10:00 am Registration opens Jan 15
Evening Tour, Monday, January 13, 6:00-7:30 Registration opens Dec 15
Evening Tour during Magnet Showcase is Self Guided. Student guides are available for questions.