General Announcements 2018-2019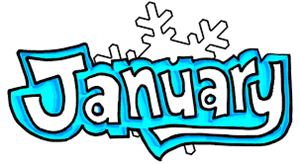 Welcome to Sunnyview! We Love to Read!

Sunnyview Primary Events
Jan. 8 (Tues.) Students return to school from Winter Break
Jan. 10 (Thurs.) PTA Meeting at 5:00
Making plans for our WinterFest
Jan. 21 (Mon.) Martin Luther King, Jr. Day – Holiday
Jan. 22nd-25th—Book Fair
Jan. 25 (Fri.) PreK and Kindergarten Grandparents Day at 11:30
Jan. 28 - Feb. 1 Kindness Week!
Feb. 8th (Fri.) Winterfest!
Feb. 18 (Mon.) Student Holiday
March 4-8 Read Across America Week
March 15 (Fri.) End 3rd 9-weeks Grading
March 18-22 (Mon.-Fri.) Spring Break
March 28 Night of the Arts (5:30- 7:00 at Carter Middle)
April 19 (Fri.) KCS Holiday (No School)
April 22 (Mon.) KCS Student Holiday
May 6-10 Teacher Appreciation Week
May 23 1/2 Day, Last Day of School for Students,
1/2 Day, Dismissal at 11:15
March 18-22 (Mon.-Fri.) Spring Break
2018-2019 Knox County Schools Calendar
Printer Friendly Version of this calendar - A pdf file suitable for printing (Adobe Acrobat required)
---
---
---
School Times
Knox County Kindergarten-Grade 5
Full Day: 7:45 a.m. - 2:45 p.m.
1/2 Day Dismissal Time: 11:15 a.m.
Pre-Kindergarten
Full Day: 7:45 a.m. - 1:15 p.m.
1/2 Day Dismissal Time: 11:15 a.m.
---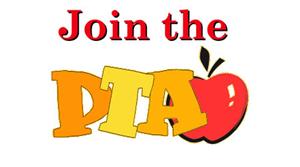 If you haven't joined PTA yet, please do! The dues are $6.00. Everyone working together can achieve so much more and we need to support PTA. Membership is one of the fundraisers!
---
Previous Announcemnets
---
Thank You to COMCAST and Volunteers for Comcast Cares Day!
A Giant THANK YOU to Comcast! What a wonderful gift of materials and work to make needed improvements to our school grounds for the kids! Thanks to the over 200 Volunteers for working together to complete this project on the Sunnyview School Grounds!
---
A Great Honor! Kim Riddle's name was added to the National Teacher Hall of Fame in Emporia, Kansas. There was a special dedication on June 11th in Emporia, Kansas.
---
A Heartfelt Thank You for the
Kindness and Support
that have been shown to our school family.