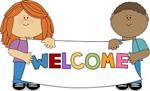 Welcome to all families who are new to our school zone! We look forward to meeting and getting to know you. Please bring:
Proof of residence (KUB bill, lease, or deed)
Birth certificate
Medical records documenting immunizations and physical examination
Court documents regarding custody, if applicable
Enrollment forms are available at the school and online at the Knox County website.