Return to Headlines
Knox County Schools, Great Schools Partnership Announce Community School Expansion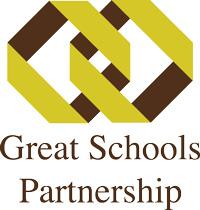 The Knox County Schools and the Great Schools Partnership have announced its community schools initiative is expanding to include two additional schools: New Hopewell Elementary and West View Elementary beginning in the 2016-17 school year.
Community Schools are a strategy for aligning community resources for student success, family health and neighborhood safety. Community Schools stay open into the evening and offer additional instructional time as well as recreational, arts, mental health, adult education and other services. Each Community School is managed by a site-steering committee composed of school staff, teachers, parents, businesses and other community leaders. Community Schools are funded through a blend of public and private contributions.
"We look forward to partnering with school administrators, staff, students and parents, along with neighborhood leaders, businesses and other stakeholders of New Hopewell and West View Elementary Schools," said Stephanie Welch, Vice President of Operations at the Great Schools Partnership. "Working together, we will move closer to the vision of healthy communities with schools at the center."
In addition to New Hopewell and West View Elementary Schools, the Knox County Schools and the Great Schools Partnership also support Community Schools at the following locations: Beaumont Magnet Academy, Christenberry Elementary, Green Magnet Academy, Lonsdale Elementary, Norwood Elementary, Sarah Moore Greene Magnet Academy, South Knoxville Elementary, Norwest Middle and Vine Middle Magnet School. The Knox County Schools has two Community Schools in partnership with the University of Tennessee: Inskip Elementary and Pond Gap Elementary.
ABOUT THE GREAT SCHOOLS PARTNERSHIP
The mission of the Great Schools Partnership is to serve as a think-tank, catalyst, incubator, start-up funder and operational partner for making Knox County Schools globally competitive. A free-standing public charity, the Great Schools Partnership has been instrumental in leveraging and/or creating programs such as birth to kindergarten, early literacy initiatives, the TAP Program (formerly known as the Teacher Advancement Program), summer bridge programs for struggling students, distance learning programs, learning labs, teacher mentoring/induction programs, Thank a Teacher Week and more. For more information on the Great Schools Partnership, please call (865) 215-4501 or visit our website at
greatschoolspartnership.com
.