Return to Headlines
Watch Upcoming Commencements Live
Knox County Schools' commencement ceremonies begin May 12, and family members who cannot attend can follow along via live streaming.
Again this year, all commencements held at Thompson-Boling Arena will be streamed live on PCs and mobile devices on
www.knoxgrads.com
and on the Jumbotron at the arena, thanks to Pack-Man Productions.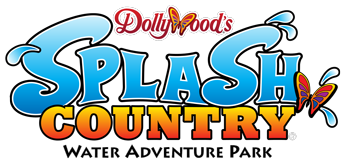 Also, this year, Dollywood is offering coupons to graduation attendees. Those who are attending Knox County Schools' graduations at Thompson-Boling Arena are invited to stop by Dollywood's tables in the concourse area to pick up a coupon for $7 off a one-day ticket to Dollywood's Splash Country.
The Knox County Schools appreciates the support of Pack-Man Productions and Dollywood in helping our graduates and their families commemorate this special event.
For a full schedule of 2015 commencements, please see below.
2015 Knox County Schools Commencement Schedule
| | | | |
| --- | --- | --- | --- |
| School | Location | Date | Time |
| KAEC | KAEC | May 12, 2015 | 10:30 a.m. |
| South-Doyle High School | Thompson-Boling Arena | May 12, 2015 | 5:30 p.m. |
| Halls High School | Thompson-Boling Arena | May 12, 2015 | 8:00 p.m. |
| Paul E. Kelley Volunteer Academy | Thompson-Boling Arena | May 13, 2015 | 3:00 p.m. |
| Fulton High School | Thompson-Boling Arena | May 13, 2015 | 5:30 p.m. |
| Austin-East Magnet High School | Thompson-Boling Arena | May 13, 2015 | 8:00 p.m. |
| Central High School | Thompson-Boling Arena | May 14, 2015 | 5:30 p.m. |
| Carter High School | Thompson-Boling Arena | May 14, 2015 | 8:00 p.m. |
| L&N STEM Academy | Thompson-Boling Arena | May 15, 2015 | 3:00 p.m. |
| Gibbs High School | Thompson-Boling Arena | May 15, 2015 | 5:30 p.m. |
| Bearden High School | Thompson-Boling Arena | May 15, 2015 | 8:00 p.m. |
| Powell High School | Thompson-Boling Arena | May 16, 2015 | 9:00 a.m. |
| Karns High School | Thompson-Boling Arena | May 16, 2015 | 11:30 a.m. |
| West High School | Thompson-Boling Arena | May 16, 2015 | 2:00 p.m. |
| Hardin Valley Academy | Thompson-Boling Arena | May 16, 2015 | 4:30 p.m. |
| Farragut High School | Thompson-Boling Arena | May 16, 2015 | 7:30 p.m. |
| Ridgedale School | Ridgedale School | May 19, 2015 | 11:00 a.m. |
| Knox Co. District Summer Graduation | Central High School | August, 6, 2015 | 7:00 p.m. |