Return to Headlines
Northshore student, teacher earn surprise honors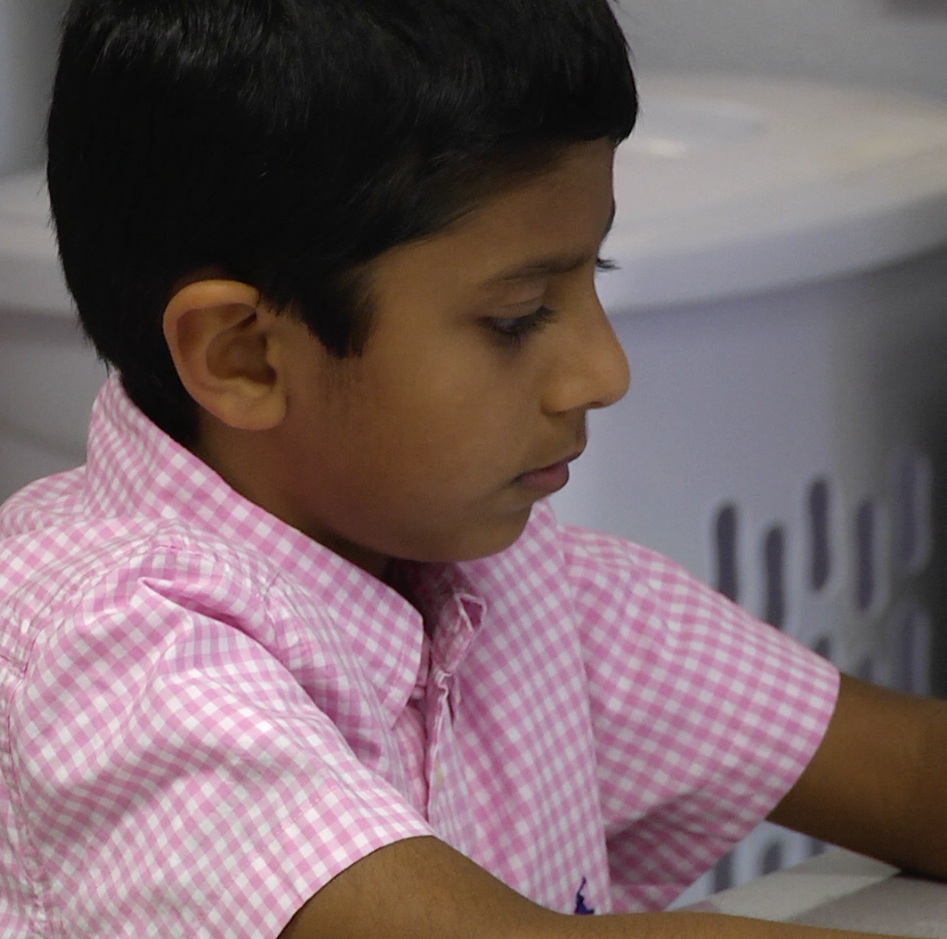 Second grade student Auysh Doshi completes an assignment in Courtney Maynard's class.
"She's great, she's taught me a lot in this one year," Ayush Doshi says of his favorite teacher, Courtney Maynard.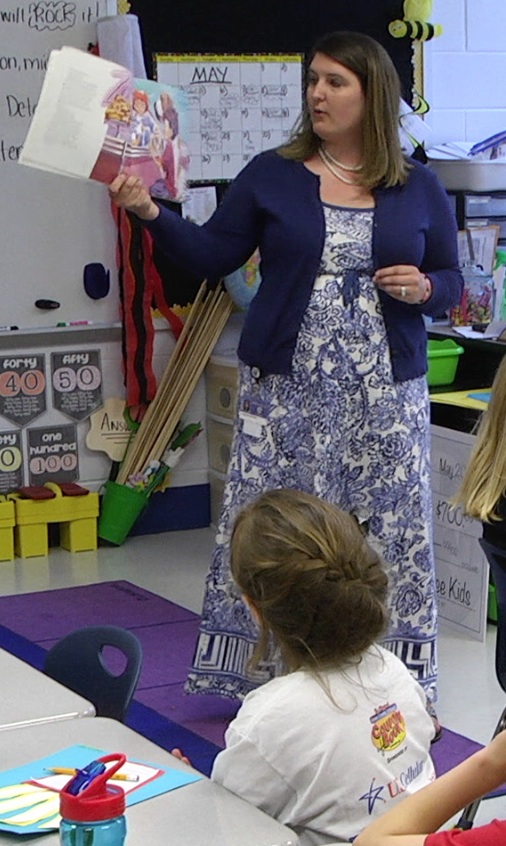 Courtney Maynard reads to her second grade students at Northshore Elementary School.
When the second grader at Northshore Elementary learned about a statewide teacher appreciation contest, he grabbed a camera and went to work.
Doshi's "Why I'm Thankful For My Teacher" video essay earned top honors for kindergarten through third graders, a surprise assembly and matching checks.
Dr. Nakia Towns, Assistant Commissioner of Data and Research for the Tennessee Department of Education, presented both Maynard and Doshi with a $700 prize for their efforts. Doshi's prize will go toward a college scholarship.
"I had no clue. I was totally shocked and surprised," Maynard said after the school-wide presentation. "It really means a lot to me that Ayush took the time to go above and beyond to write that letter and film a video."
Now in her sixth year teaching, Maynard strives to make a difference for each of her students.
"My students really are my kids, I refer to them as my kids, and I truly care about each and every one of them," she said, beaming with pride. "I had teachers that were wonderful role models, and when I teach I think back on those teachers and I try to be the same role model for them that they were for me."
Auysh Doshi's video submission.
Ask Doshi, and he'll tell you she is.
"She explains stuff really well, like, sometimes when I don't get things, then she explains them better," he said. "On my papers she points out the littlest things so I can improve on them."
Second grade will soon become third, but Doshi leaves some words of encouragement for Maynard's next class.
"Be excited," he said. "You're going to have a great teacher."