Return to Headlines
Students Bring Artistic Flair to Renovated Sunsphere
Advanced placement and honors art students from Austin-East Magnet High School and L&N STEM Academy painted murals at the Sunsphere. As part of the city's renovation of the observation deck of the Sunsphere, Knoxville's iconic structure built for the 1982 World's Fair, the students partnered with Visit Knoxville to paint murals on two interior walls to interpret the theme, "Knoxville Through the Eyes of Art Students."
Austin-East art students in grades 9-12 and L&N STEM Academy's Art Honor Society students in grades 10 and 11 participated, led by Melissa Wilkinson, art teacher, and Cheri Jorgenson, visual and digital art teacher, respectively. Each mural is approximately 6.5' x 20'.
"This experience helped our students connect art to their everyday lives," said Wilkinson. "To create their mural, our students researched and studied information about the city and its history to decide how they would graphically depict Knoxville, and they had hands-on involvement in the planning of the project." To see these dramatic works of art, click
here
for information on visiting the Sunsphere.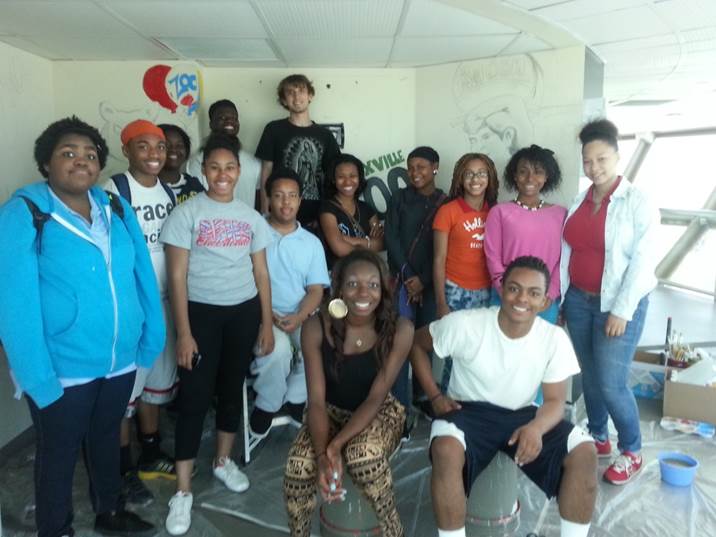 Austin-East Magnet High School art students on Day 1 of painting a 6.5' x 20' mural in the Sunsphere.

Finished! The Austin-East Magnet High School mural in the Sunsphere was completed in mid-May.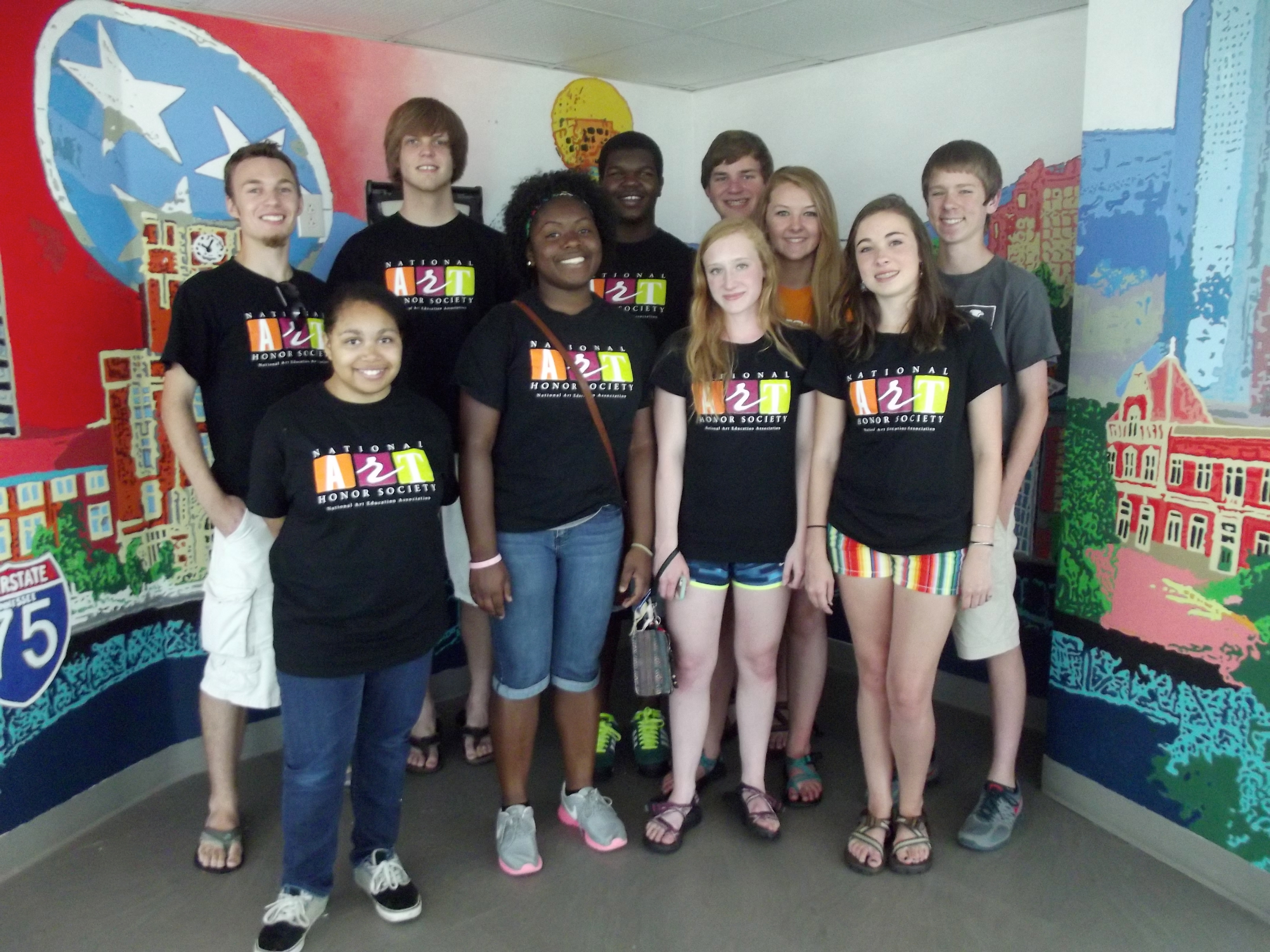 Students from L&N STEM Academy gather before their mural in the Sunsphere.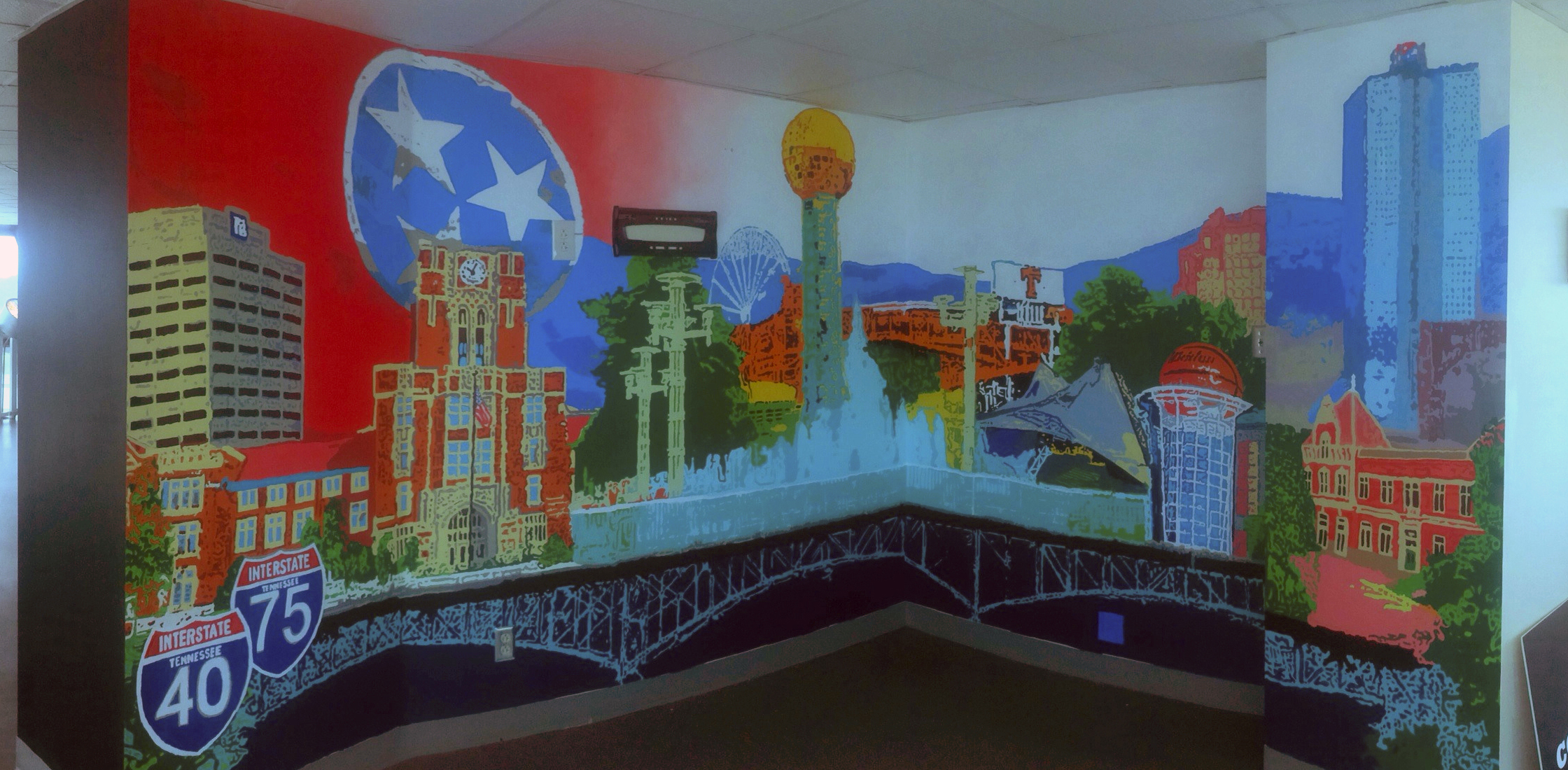 The finished mural created by L&N STEM Academy students is about 6.5' x 20' and depicts Knoxville icons.